25 Best Parks in the United States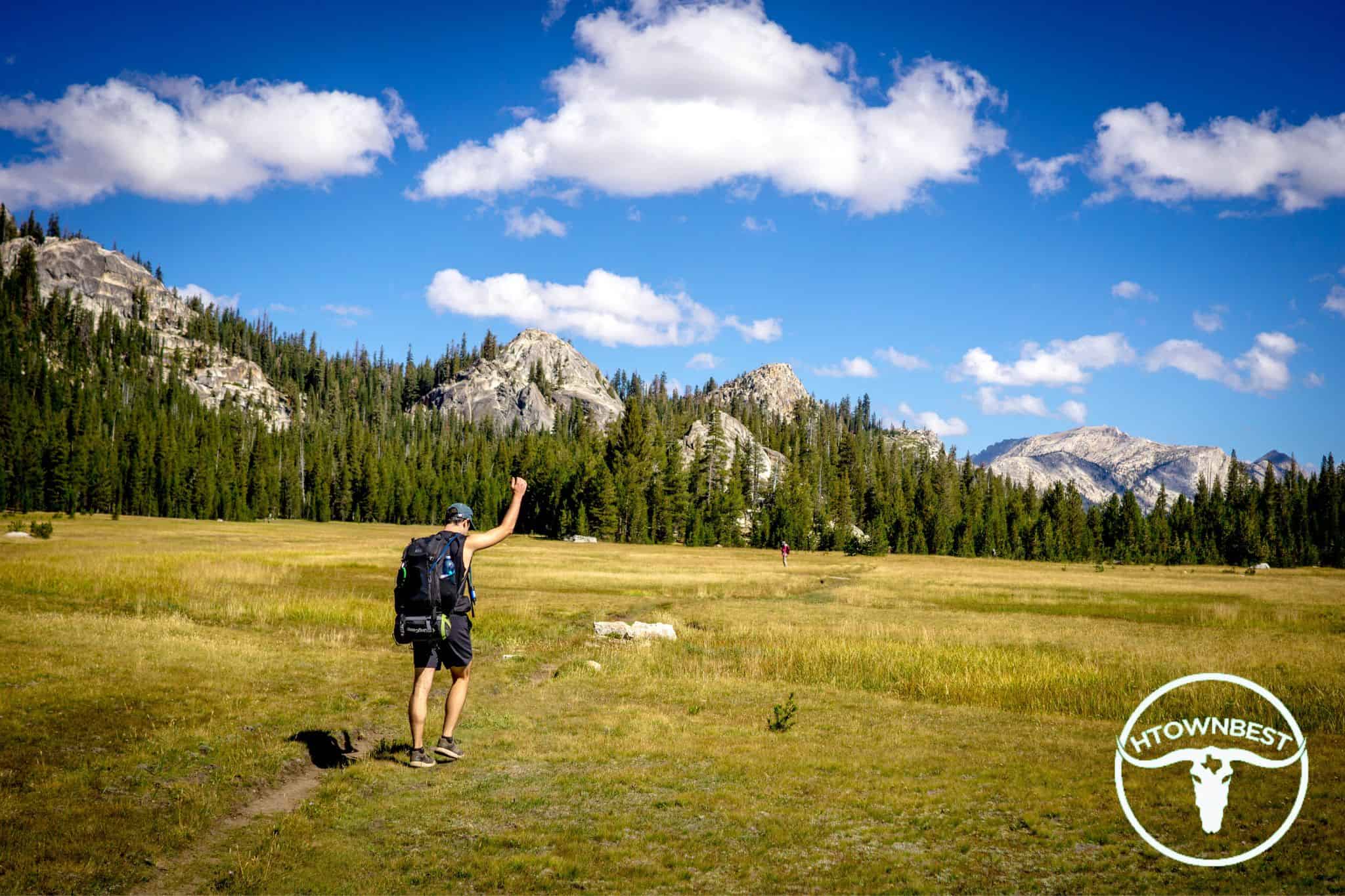 There's something about national parks that make you feel so in touch with nature. It's also a fantastic place to bond and spend time with friends and family over fun activities like hiking, swimming, fishing, and biking.
In this article, we listed down the best parks you can find in the country along with helpful descriptions to help you find the best ones for your needs and preferences.
This guide is for couples looking for a grand adventure, families that are looking for a fun vacation, hikers in search of their next trail, and just anyone who's curious and wants to know more about the top national parks you can find here in the United States.
1. Great Smoky Mountains National Park
Great Smoky Mountains National Park, also known as Great Smokies, is the country's most-visited national park, and for good reason. It's located in eastern Tennessee and western North Carolina.
You may be asking, what can you see here? From this video you can easily see that this park is covered in forests and has a lot of plant and animal life.
It also has a lot of streams and waterfalls you can enjoy as well. Although you can visit it the whole year to see its scenic views, it's best to go here during autumn where the trees are beautiful showing their red, orage, and gold foliage.
Some sights to watch out for include Rainbow Falls, Cades Cove, The Sinks, Clingmans Dome, and Gatlinburg SkyBridge.
When you get to the park, you can enjo auto touring, horseback riding, bicycling, camping, fishing, hiking, picnicking, and wildlife viewing. You'll get to see burial landscapes, wonderful fall colors, historic buildings, waterfalls, wildflowers and so many more.
This place is perfect for couples, families, and hikers. It's a pretty accessible park, with three main entrances namely Townsend, Cherokee, and Gatlinburg.
For more information on how to get here, check out this guide.
2. Yellowstone National Park
Yellowstone National Park became the first national park in 1872. It has over 2.2. million acres where visitors can observe wildlife and enjoy geothermal areas with active geysers and see the Grand Canyon of the Yellowstone River.
It's found in western United States, largely in the northwest corner of Wyoming and reaching into Montana and Idaho, as you can see in the map above. Watch this video for more information.
It's also ideal for hikers, families, and groups of friends. There's so much to do and see here.
Some noteworthy places include Dunraven Pass, North Rim Drive, South Rim Drive, Mud Volcano, Hayden Valley, Mount Washburn, Lower Falls, Silver Cord Cascades, and Upper Falls.
Although you can go here any time of year, it's best during the winter and the summer. During the winter, you can ski, ride a snowmobile, or go camping.
In the summer, you can hike, watch some wildlife, take photographs, bike, or ride a horse. You can also participate in ranger programs.
Here's a guide to get to the park.
3. Zion National Park
Zion National Park is found in Utah. It has amazing views and spectacular hikes that you can enjoy with your friends. You can check out this video to see what we mean.
The park is known for some scenic drives, overlooks, great driving trails, and cascading waterfalls.
Some of the best attractions here include Zion Canyon Scenic Drive, Zion-Mount Carmel Highway, Angels Landing, The Narrows, Riverside Walk, Weeping Rock trail, Lower Emerald Pools trail and Human History Museum.
Zion National Park is a climber's paradise with towering sandstone cliffs. The best conditions for climbing are from March through May and September through early November.
Other activities you can do are backpacking, bicycling, bird-watching, camping, canyoneering, hiking, and sunset and stargazing.

This place is best for hikers, climbers, and other adventure-seeking souls out there. Check out this guide on how to get there.
4. Rocky Mountain National Park
Rocky Mountain National Park was established in 1915 and located outside Estes Park, Colorado. It's an ideal family vacation spot.
You can do nature hikes around mountain lakes and observe rock scrambles, waterfalls, and mountains. If you don't like hiking, just go to the Alpine Visitor's Center atop Trail Ridge Road, the highest one in the park.
The park is also known for its wildflowers best seen in June and July. The best season to visit is the fall but the park is open the whole year so you can enjoy snow capped mountains in the winter as well.
Some of the best attractions you'll see there are Trail Ridge Road, Forest Canyon Overlook, Alpine Ridge Trail, Gem Lake, Deer Mountain, Twin Sisters, Sky Pond, and Longs Peak.
See the park in this video so you'll get a better idea of what the park can offer. Here you can hike, mountaineer, see some elk, camp out under the stars, and stargaze.
The best way to get here is to drive to Denver and drive through Estes Park.
5. Grand Teton National Park
Grand Teton National Park is found in northwestern Wyoming. You can see what it can offer on this video.
Here you'll enjoy wonderful mountains, lakes, and lush valleys. It's a great place to go with your friends and family and do some hiking, fishing, canoeing, and boating.
You can also see some wildlife here like elk, beavers, moose, and bison. Other activities and attractions include driving up Signal Mountain, going to Jenny Lake Scenic Drive, and enjoying Inspiration Point and Hidden Falls.
The closest airports to Grand Teton National Park are Jackson Hole Airport (JAC), Idaho Falls Regional Airport (IDA) and Salt Lake City International Airport (SLC). So you can fly there and drive to the park.
Here's a guide on how to get there.
6. Yosemite National Park
Yosemite National Park is a scenic mountain region found in east-central California. It's well-known for its waterfalls but there are also a couple of noteworthy sights here like valleys, grand meadows, sequoias, and a vast wilderness area teeming with wildlife.
Do know that a reservation is required to drive into Yosemite National Park during peak hours. People flock here from April through October, but it's a great place to visit all year round.
Among the best attractions here are Hetch Hetchy Valley, Glacier Point, Wawona, Mariposa Grove, Tuolumne Meadows, and Crane Flat. See the video here.
Activities you can do here include camping, hiking, tours, fishing, horseback riding, rock climbing, winter sports, and water activities. It's ideal for hikers and families.
Here's a guide on how to get to the park.
7. Arches National Park
Arches National Park in Utah is a popular family destination to the point the roads get crowded. This high-desert geologic site looks absolutely fascinating with a large concentration of sandstone arches like The Delicate Arch.
It has over 2000 stunning formations. Make sure to check out Balanced Rock, Fiery Furnace, Landscape Rock, Turret Arch, and The Windows.
Hikers should also not miss trails like the Devil's Garden in the park. Aside from hiking, you can also enjoy stargazing, sunset chasing, rock climbing, horseback riding, canyoneering, and biking.
Make sure to check out this video to see more of the park. So how does one get here?
Most just fly into Salt Lake City International Airport (SLC) and then drive four hours to the park.
8. Olympic National Park
This park is the 9th most-visited park in the U.S. located in Washington. It has amazing biodiversity, beautiful hiking trails that will impress any hiker, rainforests, a wild coastline, and lakes.
It's a great place to bring adrenaline-seekers and it's family-friendly as well. Here you can go boating, tidepooling, fishing, camping, backpacking, wildlife viewing, and stargazing.
For more information, check out this video. Some of its best attractions are Hoh Rain Forest, Hurricane Ridge, Kalaloch and Ruby Beach, Lake Crescent, Mora and Rialto Beach, Sol Duc Valley, and Staircase.
You can go here via the I-5 corridor. Once you arrive on the Olympic Peninsula connect to Hwy 101 to reach the park.
9. Grand Canyon National Park
Grand Canyon National Park in Arizona is definitely worth a mention. You probably know that the Grand Canyon is among the seven natural wonders of the world.
Check out this video to see the park in all its glory. Some things to check out here include park ranger programs, park theater, Trail of time, The Canyon Rim Trail, Hermit Road, Desert View Drive, mule trips, and rafting at the Colorado River.
It's a great place to be with family. Hikers and adventure seekers will also have a trip of their lives here. Here you can go camping, rafting, hiking, or even ride a mule, train, or helicopter.
Here's a guide on how to reach this park.
10. Acadia National Park
Acadia National Park is found in Maine. It's the oldest national park east of Mississippi.
Some attractions that made this park famous are Mount Desert Island, Schoodic Peninsula, and Isle au Haut. It's a great place for couples and families.
Activities you can do here include cycling, stargazing, bird-watching, swimming, tidepooling, boating, and visiting historic places. See the park in this video.
To go to Acadia National Park, fly into Boston Logan International Airport (BOS) and catch a direct flight to Hancock County–Bar Harbor Airport (BHB) then you can drive to the park directly.
11. Shenandoah National Park
Shenandoah National Park in Virginia is a top camping spot you can bring your friends and family to. It's known for gorgeous waterfalls, vistas and meadows.
Aside from camping, you'll enjoy fishing, hiking, and horseback riding in this park.
This video summarizes the things that you can see and experience in this national park. You can go hiking through the different trails, or drive through the Skyline Drive which skirts the Blue Ridge Mountains.
If you're coming from Richmond, Virginia, travel west on I-64 take exit 99 and follow the signs for Shenandoah National Park and Skyline Drive.
The CCC "boys" (Civilian Conservation Corps), a part of President Roosevelt's New Deal program, planted hundreds of thousands of trees and shrubs here. They are responsible for what visitors see today.
12. Cuyahoga Valley National Park
Cuyahoga is known for its winding course which is what it's named after. "Cuyahoga" means "crooked river" in the language of the Native Americans.
To experience Cuyahoga's beauty, couples or families can hike, ride a bicycle, or even ride the train which runs on the Cuyahoga Valley scenic railroad.
Check out this video to get an overview on what to expect in this park. You can hike through the different trails and walk through scenic routes such as the Blue Hen Falls or go through quests using a seasonal self-guided activity in the park.
There is also a ranger-led program that you can enjoy with your family.
If you're wondering how to get here, from Cleveland, Ohio, take I-77 south for 15.5 miles. Then, take exit 147, Miller Road, then turn left at the end of the exit onto Miller Road for 6 miles.
Next, turn right onto OH-21 for 4 miles. Turn left onto Snowville Road for 2.8 miles.
Then, turn right onto Riverview Road for 1.7 miles. Parking will be at the left side past Boston Mills intersection.
13. Joshua Tree National Park
This national park is in between two deserts: Colorado in the south and Mojave in the north. It's a vast protected area in southern California.
This video explores the things to see in the park. Photographers, campers, hikers and bikers would enjoy this park immensely because of its beautiful views.
It is known for its rugged rock formations and picture-perfect desert landscapes.
One of the best destinations here is the Keys View, wherein you get panoramic views of Coachella Valley, San Andreas Fault, and the peaks of San Jacinto and San Gorgonio.
You can approach the park from Interstate 10 or California Highway 62. The closest airport to this park is in Palm Springs.
14. Indiana Dunes National Park
This park found in northwestern Indiana is popular for its dunes and beaches.
Its sands contain quartz and silica left behind by glaciers and creates an interesting sound when you walk on it. This is why it's called "singing sands".
Friends and families can go swim together on Lake Michigan. Bird watchers would enjoy this park as it's an important feeding ground and resting area for more than 350 species of migrating birds.
This video will show you the beauty this park holds. Here you can enjoy camping, biking, fishing, boating, and even geocaching.
Geocaching is a treasure hunting game that takes place outdoors. You can learn more about this here.
Going to this park by car, you can reach it via Interstate 94, the Indiana Toll Road, U.S. Highways 12 and 20, and Indiana State Road 49.
Public transportation is also available. The Chicago and South Shore train has stops within the park.
15. Glacier National Park
Glacier National Park is a wonderful place to see melting glaciers, alpine meadows, valleys, and beautiful lakes.
If you want to get a glimpse of what to see and do in this park, watch this video.
Hikers, campers, and bikers will thoroughly enjoy this park. Families can also take a guided tour of the park for maximum enjoyment.
During winter, couples can also go skiing or snowshoeing in different routes in the park.
By car, you can reach this park from the west via Highway 2 east to the town of Glacier. From the east, you can reach this park via Highway 89 north from Great Falls through the town of Browning.
16. Bryce Canyon National Park
Known for having the largest concentration of hoodoos on Earth, Bryce Canyon National Park is a feast for the eyes. Hoodoos are tall, thin columns of rock that will capture your attention.
This park is a reserve found in southern Utah. The park's main road takes you past the Bryce Amphitheater, a depression filled with hoodoos lying just below the Rim Trail hiking path.
This video lets you take a peek at the wonders of this national park.
Families, hikers, and couples will enjoy going horseback riding, hiking, and biking in this national park. Snowshoeing is also a fun activity in the winter.
You can reach this fantastic place by taking the I-15 N toward Salt Lake City. Take exit 95 and head southeast on Hwy 20 to Hwy 89 south, then Hwy 12 east.
Then follow the signs to Bryce Canyon National Park.
17. Capitol Reef National Park
This park is found in Utah's south-central desert. Capitol Reef National Park's name came from the white domes of Navajo Sandstone.
Early settlers noted that it resembles the dome of the Capitol building in Washington.
If you want a brief overview as to what to look forward to when you visit this park, this video is a must watch.
Families and couples can tour the park by vehicle by going on the road tours. Camping is also a great option as there are two primitive campgrounds and vast backcountry options.
If you're into hiking, Capitol Reef is a hiker's dream because of its trails and routes.
Grand Junction Regional Airport is the nearest major airport to Capitol Reef National Park.
18. New River Gorge National Park and Preserve
Found in West Virginia, this national park is home to the longest steel span bridge in the western hemisphere and the third highest bridge in the United States, the New River Gorge Bridge.
Watch this video to get a preview of the scenery and activities in this park. There's a lot of amazing things to do here.
Adventurous couples can go whitewater rafting, rock climbing, and hiking. Families can go fishing, camping, and biking in this park.
You can also go on drives, go rock-climbing, hunting, and even fishing.
It's also easy to go here. By car, highway access is from Route 19, between Beckley and Hico and from I-64, between Mossy and Sandstone.
19. Mount Rainier National Park
This park is a Washington state reserve southeast of Seattle. Here you'll find Mount Rainier, an active volcano which is the most glaciated peak that spawns five major rivers.
This video provides a quick overview on what to expect when you go to this park. We think Mount Rainier is a paradise for hikers since it is very challenging and diverse.
Aspiring Mount Everest climbers can use Mount Rainier for training. Families can also camp in the wilderness or opt for the drive-in campgrounds.
Year-round access to the park is via SR 706 to the Nisqually Entrance in the southwest corner of the park.
20. Hot Springs National Park
Hot Springs National Park is the home of ancient thermal springs, amazing mountain views, great geology, and creeks. It's a beautiful and worthwhile destination that's credited as the oldest national park.
This is also the first national park to have a brewery, the Superior Bathhouse Brewery. What's cool about this brewery is that they use thermal spring water in their beer.
This video highlights the best parts of this park. One of the best things here is that families can fully submerge and relax in the hot springs in the historic Bathhouse Row.
The water from the hot springs is good enough to drink so don't be weirded out when visitors drink the hot springs water.
There are also campsites in Gulpha Gorge that can accommodate both tents and RVs, so it's wonderful for camping. You can also go biking and bird-watching here.
To access this park from Little Rock, Arizona, take I-30 West towards Texarkana onto US 70 West and take Exit 111. Then turn right onto Spring Street and right turn onto Central Avenue.
21. Redwood National Park
Redwood National Park, located along the coast of northern California, is known for having the tallest trees on Earth. This park is also known for its various prairies, woodlands, rivers and a beautiful coastline.
Families, couples, and friends can enjoy the scenic drives in the different roads surrounding this park. It's also fantastic for camping, so get your tents ready.
You can also fully experience the redwoods by hiking or biking. Watch this video to see the wonders that you can discover in this park.
If you are coming from the Oregon Coast, this park can be reached via U.S. 101 then exit North Bank Road/California 197 and continue southeast to the junction with U.S. 199 in the heart of Jedediah Smith Redwoods State Park.
22. Sequoia National Park
You can find this park in the southern Sierra Nevada east of Visalia, California. It's the home of some really magical trees including the General Sherman Tree, the world's largest tree.
This park is characterized by towering mountains, rugged foothills, canyons, and caverns. Climbers can really enjoy this park, we think.
One noteworthy attraction is Moro Rock, a granite dome rock formation. A concrete and stone stairway leads over 350 steps to the top of Moro Rock.
Other granite domes you can find here are Little Baldy, Big Baldy, Beetle Rock, Sunset Rock.
Families can also explore the giant groves in this park. Kids can earn a badge by completing activities in the Junior Ranger book.
Here's a short video of the park for your reference.
If you are driving by car, be prepared for driving mountain roads that are narrow and winding. From Visalia, take CA-198 east to the Ash Mountain entrance of Sequoia National Park.
From Los Angeles, take any highway to I-5 north and continue onto CA-99 north towards Bakersfield. Take exit 96 on CA-198 E towards Visalia and continue to the Ash Mountain entrance of Sequoia National Park.
23. Voyageurs National Park
This national park is almost exclusively accessible by boat. It's just near the Canadian border and is located in northern Minnesota.
It is a wonderland full of rock ridges, cliffs, forests, and lakes. This video captures the beauty and history of this park.
Families can go on some guided tours and tour boat charters. Kids can also experience the different activities in the Voyageurs National Park Junior Ranger program.
There are also different trails such as Hike Kab-Ash trail, Voyageurs' Tilson Connector trail, Rainy Lake Recreation trail and many more that hikers can enjoy.
The visitor centers are accessible by car, and the directions are listed here depending on which visitor center you want to go to.
To truly experience the park, you will have to leave your vehicle behind and access the park by boat.
24. Death Valley National Park
This park is around eastern California and Nevada. Death Valley features the lowest point in North America.
Steady drought and the hottest recorded air temperature make this park a land of extremes, for sure. Although its name speaks of death, this park is abundant in great sceneries and is bursting with life.
Families and couples can visit the park and enjoy the scenery by car. Dantes View provides a birds-eye view of Death Valley while Desolation Canyon is a trail-less canyon for hikers.
It's also noteworthy to know that these locations are where some of the Star Wars movies were filmed!
You can also enjoy the different campgrounds in the park. For more information, watch this video.
If you're traveling by car and are coming from the west side, go through CA 190 from Olancha (SR 136 from Lone Pine) andSR 178 (Panamint Valley road) from Trona.
25. Great Sand Dunes National Park
This park, found in southern Colorado, is open all year round. It is home to the tallest dunes in North America.
This park has a diverse landscape of grasslands, wetlands, forests, alpine lakes, and tundra.
This video shows you exactly what we mean. From what we see, hikers can go on an exploration through the dunes and forested trails.
Kids and adults alike can experience sandboarding and sand sledding through the dunes. Families can splash in the streams formed by the water of Medano Creek.
You can even fish and hunt. There are so many fantastic activities you can do here.
The closest airport to Great Sand Dunes National Park is San Luis Valley Airport (ALS).
General Tips to Follow
Always be aware of the rules and regulations of each national park. Some may require you to book a reservation ahead of time.
Be prepared to pay some fees in somee parks.
There are also laws governing each park as to what activities are legal. Licenses for fishing and hunting for example are required in some national parks.
Do not trust your GPS when going to national parks, especially those that are in remote locations. Some of the directions via GPS can lead you to backcountry roads that may not be passable by your vehicle.
There are almost always options for accessibility in the visitor center for each of the national parks. In these visitor centers, one can rent a wheelchair, for example.
When planning to hike, know your limits. Some parks' weather can change rapidly. Thus, be prepared for any and all situations.
Be aware of the car limitations for each park, some may support RVs while others might not.
Since most of these parks are covered by lush forests, the best season to visit is fall so that you can see the magnificent beauty of these national parks.
Most of the details and information regarding the national parks can be seen in the National Park Service's website here.
Map of the National Parks