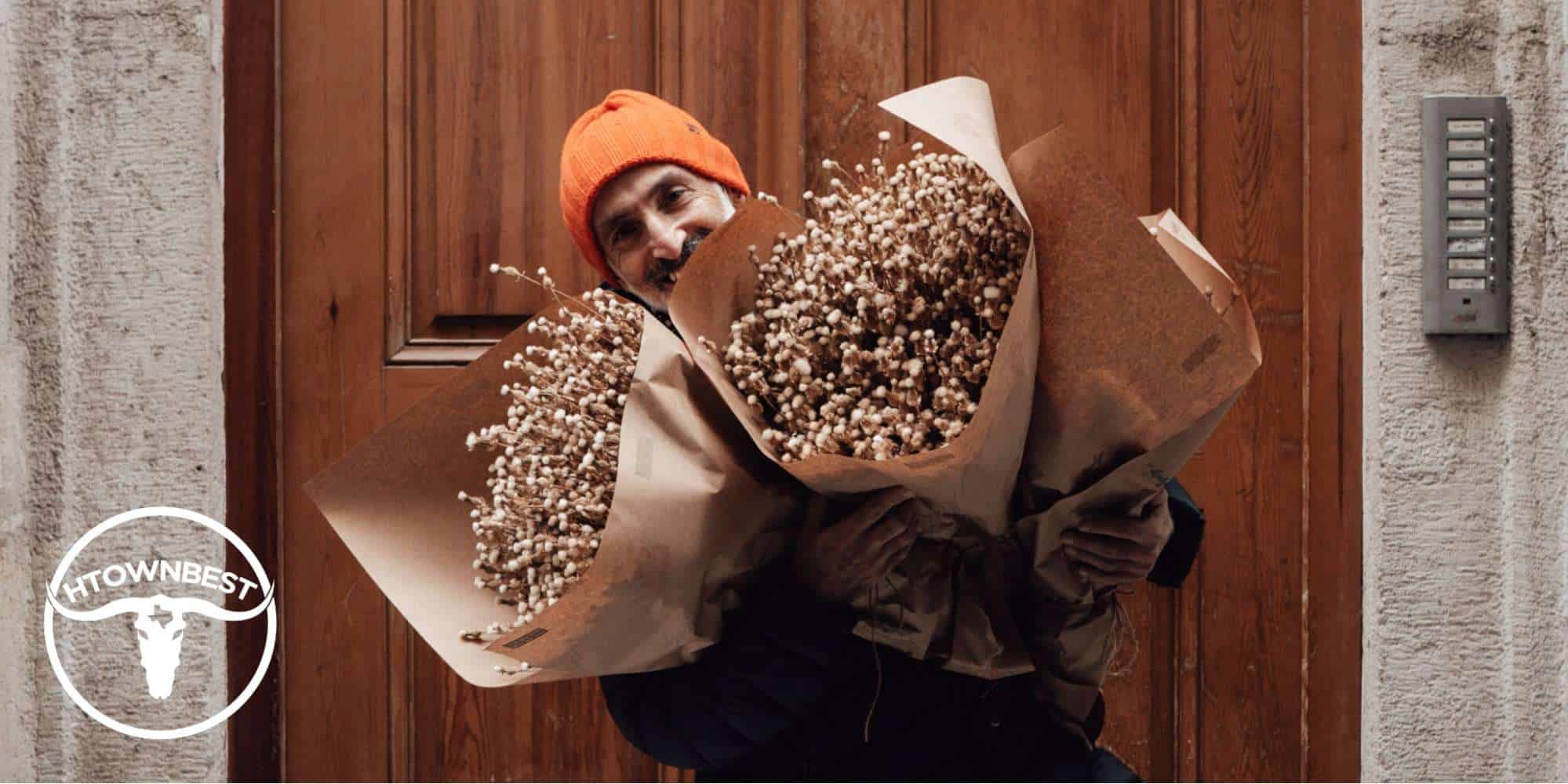 Cheap Flower Delivery Services in Houston
Floral arrangements have been an essential decorative addition to our daily lives. Whether it be a simple stem on a vase or an elaborate set-up, we always consider them when we want to add life to a space.
Then again, not all of us have a garden of plants and flowers where we can just pluck and arrange them. For most of us, having flowers delivered in Houston is an economical option, and here's the best part – it doesn't have to be expensive.
In fact, flowers by the stem can range from $1 to $25 ; while bouquets can cost from $25 to $500; and the shipping fee totalling only 10% to 15% of the arrangement's total cost.
In this quick guide, let's go over the best practices when ordering flowers. We will discuss the considerations when ordering, how we can cut shipping costs, how flowers are priced, and where we can buy.
Let's begin.
Ordering Flowers
We order flowers for a variety of occasions, but it is usually packaged in four categories: Modest or Simple, Standard, Upscale, or Elite or Stately. The cost is then set accordingly.
Modest or simple set-ups, as its name suggests, may entail selling flowers by the stem or by small bouquets. This is the cheapest set-up, and may include common flowers like carnations, asters, and daisies.
The standard set-up may include common but more statement flowers like roses, daffodils and lilies, with a mix of carnations and baby's breath. This is more formal and will come in a better arrangement.
Upscale set-ups will naturally be more formal and expensive, with a more luxurious arrangement of flowers. This is the most recommended choice for soirees, galas, and weddings.
Elite or stately set-ups are lush and luxurious arrangements for events that accommodate the rich and famous. However, these may take longer to prepare and may cost significantly more when rushed.
How to Save Money for Flower Deliveries in Houston
Flower deliveries are generally expensive because they require safe and secured packaging, maintenance from withering, and proper handling. So it is best that we navigate the best practices to save some money.
If you have a business affiliated with flower deliveries, or you just want to cut costs in Houston, then you may have things scheduled ahead.
Planning ahead means you don't have to rush the delivery, so your shipping fees are significantly lesser. It also helps if you check the seasons of plants and flowers, because the ones that aren't in season tend to cost you more.
Other times to avoid are holidays and peak times. Just remember that whenever the demand is high, the price will naturally hike up.
If you sell bouquets or prepare wedding set-ups, it may be best for you to buy in bulk, arrange them accordingly, and deliver them yourself. This can be an effective way to cut costs while ensuring the quality of your own flower arrangement.
Lastly, you can look out for coupons or discount codes from forums, groupon websites, or if your chosen store has a buyer's package. 
Cost of Flowers
Flowers sold by the stem can range from $1 to $25. If you buy in bulk without the wrapping and the arrangement, the price may be significantly reduced.
The type of flower, its variety, and its growing season may also affect the price. Long-stemmed roses, for example, cost more than medium-stemmed roses, but all their prices hike up during the Valentines season.
Basically, flowers that are more rare and elegant will be more expensive, and tend to be the center of an arrangement. So if you prefer simple and cheap, we recommend going for Carnations, Chrysanthemums, Baby's Breaths, Freesias, and Daisies.
As for bouquets, the cost will depend on the complexity of the arrangement. That said, boutonnieres and corsages can range from $5 to $15; floral headpieces and crowns cost around $20 to $50; and bouquets from $25 to $500 – depending on the category.
Ceremonial or reception flower arrangements also depend on the type of flowers included and the complexity of the arrangement. Smaller set-ups like table decorations can range from $25 to $100, while larger packages can range from $100 up to a couple of thousands.
When it comes to the delivery and set-up, this may cost you 10% to 15% of the total.
Same Day Shipping
While we do recommend you do plan your flower deliveries in advance, we sometimes can't help but have orders rushed. So this same-day shipping set-up will also come with an additional cost.
If you need fresh flowers delivered within the same day, you need to be able to check out and pay for your orders before 2:00pm on weekdays. Some stores require you to even settle your order by noon, especially during weekends.
We also recommend you make your orders during the morning for a guaranteed same-day delivery without the delays.
While the option of getting flowers from the groceries is always viable, we do not consider this the best choice if you want fresh and high quality flowers. That's because they usually buy their stocks in bulk and may not be as well-maintained when stored.
Where You Can Order Cheap Flowers
You can easily order flowers for cheap online. The main struggle is with the shipping arrangements and how much more it may cost you.
That said, we recommend you go for tried and tested flower stores that are sure to deliver the quality product and services you pay for.
ProFlowers has been a household name when it comes to fast flower deliveries, not only in Houston, but in the world. Their packages and product list also accommodate a variety of budget ranges, so customers don't feel intimidated ordering from them.
If you prefer buying from local stores, Teleflora serves as a reliable platform for this. It hosts floristry and flower shops in your area so you don't have to wait long for the shipping.
Another great option is the BloomsyBox, which offers a farm to home approach. This brand is composed of a network of flower farms that compose their arrangements from freshly-picked flowers, and deliver them immediately.
Other stores to consider include Ace Flowers, From You Flowers, Urban Stems, and Gallery Flowers.