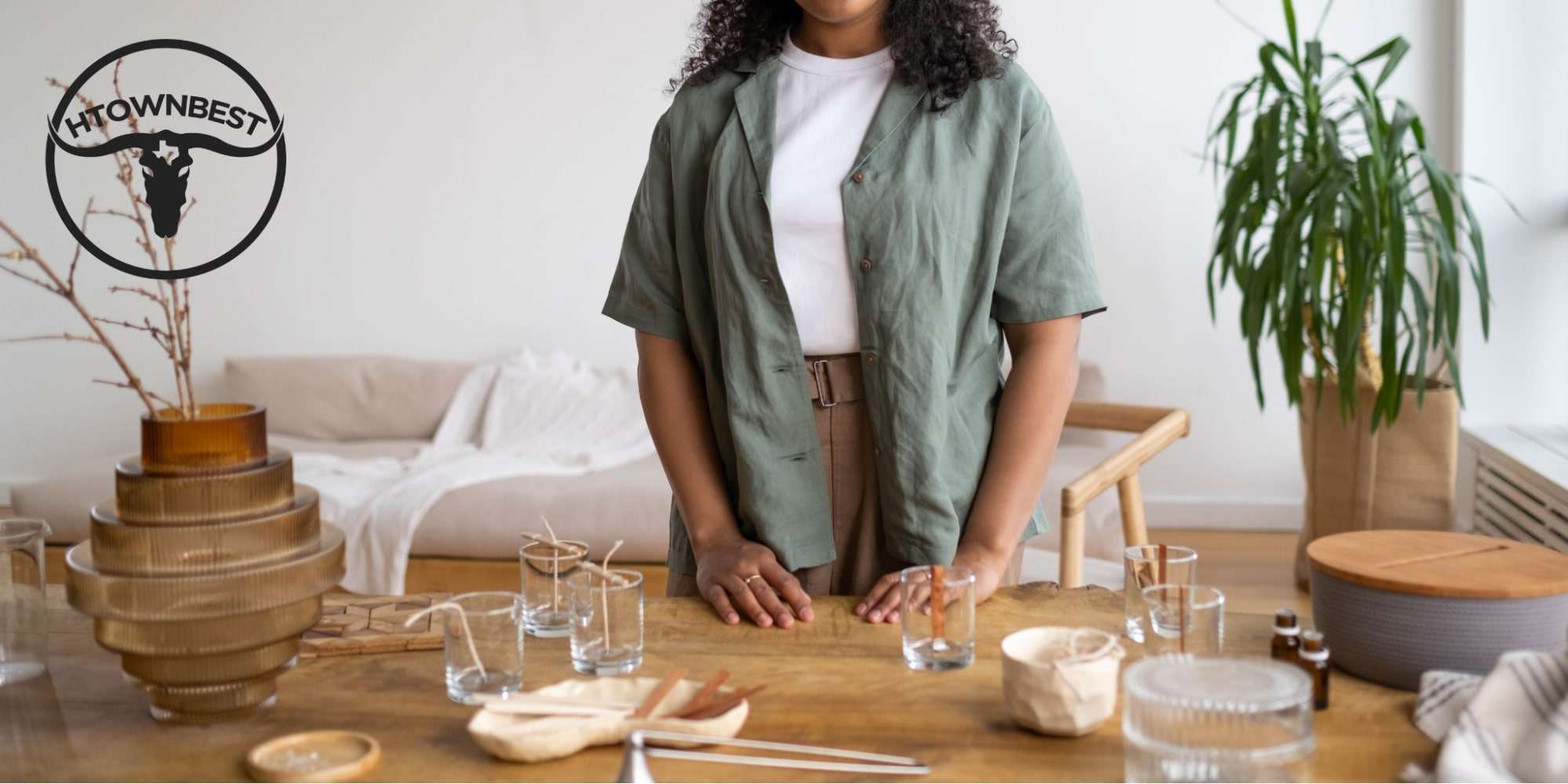 Cost of Starting Your Own Candle Bar in Houston
Given the rise of the self help and wellness industry, the demand for aromatic and scented candles are slowly growing. While it may not be the most practical addition to a home, it does help us relax and enjoy the simple things in life.
After all, we all deserve to light a candle in our own apartment and bask in smells like we're in a day spa.
But for some of us, buying one candle isn't enough. There's so much to explore about scents and designs, and it doesn't even cost a pretty penny to start.
So, does candle making sound like an interesting venture to you?
We'll help get you started.
Today, let's talk about how much it costs to start a candle bar, and what you need to do to get the ball rolling.
Join a candle making class
If you're a beginner, we don't recommend you watch youtube videos and learn from them.
We highly suggest you join a class to get some hands-on experience, with the guidance of an expert, and the company of some fellow crafts people. Having a community around you is a great way to learn a new hobby.
You can also learn the basics on how to use wax and essential oils to reduce wastage. Feel free to check the available candle making classes at $40 to $60 per person.
Choose quality ingredients
If you want to create good products, especially with an intent to sell, always opt for quality ingredients. While this may cost you more, this also means you can put a reasonable price to match and be able to justify it.
When clients find that your products are good, they will buy again. You may even find yourself supplying for event and wedding venue decorations.
But, for now, start small.
Cost of ingredients
The best choice for your candle is plant-based soy wax. It is more practical, and is equally sustainable and clean like beeswax.
Buying 50 lbs of soy wax from a supplier may range from $50 to $80, excluding the shipping fee. If you're making 16 oz. candles, you can produce a maximum of 50 candles.
It's not hard to find high quality essential oils, but they may be more costly. With that, you can go for starter kits that range from $20 to $100 to test them out.
Lastly, other things to consider are your melting and storage equipment, wicks, decorations, packaging, and your shipping. Also, don't forget to take good photos.
Establish your business
Starting a hobby like painting or dancing is one thing. Turning it into a business will need a different game plan.
You may start selling your candles to your close friends and family. But once you see a market for your products, it is best that you have a business plan on hand.
This will help you focus your efforts and avoid accepting commissions you may not be able to supply for. Also, keep customization at a minimum, especially when you're new and have yet to establish the right rate for your labor.
Consider market value
Determine the market available and what kind of candles will most likely be in demand.
Prestige or luxury candles feature signature smells from esteemed perfume names. They most likely cost from $30 to $80 on average, but can reach up to $100 because of their packaging and brand.
Mid-tier candles are more affordable, with prices ranging from $10 to $20. The featured scents, like rose water, sandalwood, and neroli are more familiar, but still exhibit an exquisite smell.
Basic candles feature a more common range of scent, namely lavender, vanilla, lemon, and peppermint. They cost around $5 to $10, and are easier to sell to the mass market.