10 Houston Influencers To Follow For Fab Fashion Inspos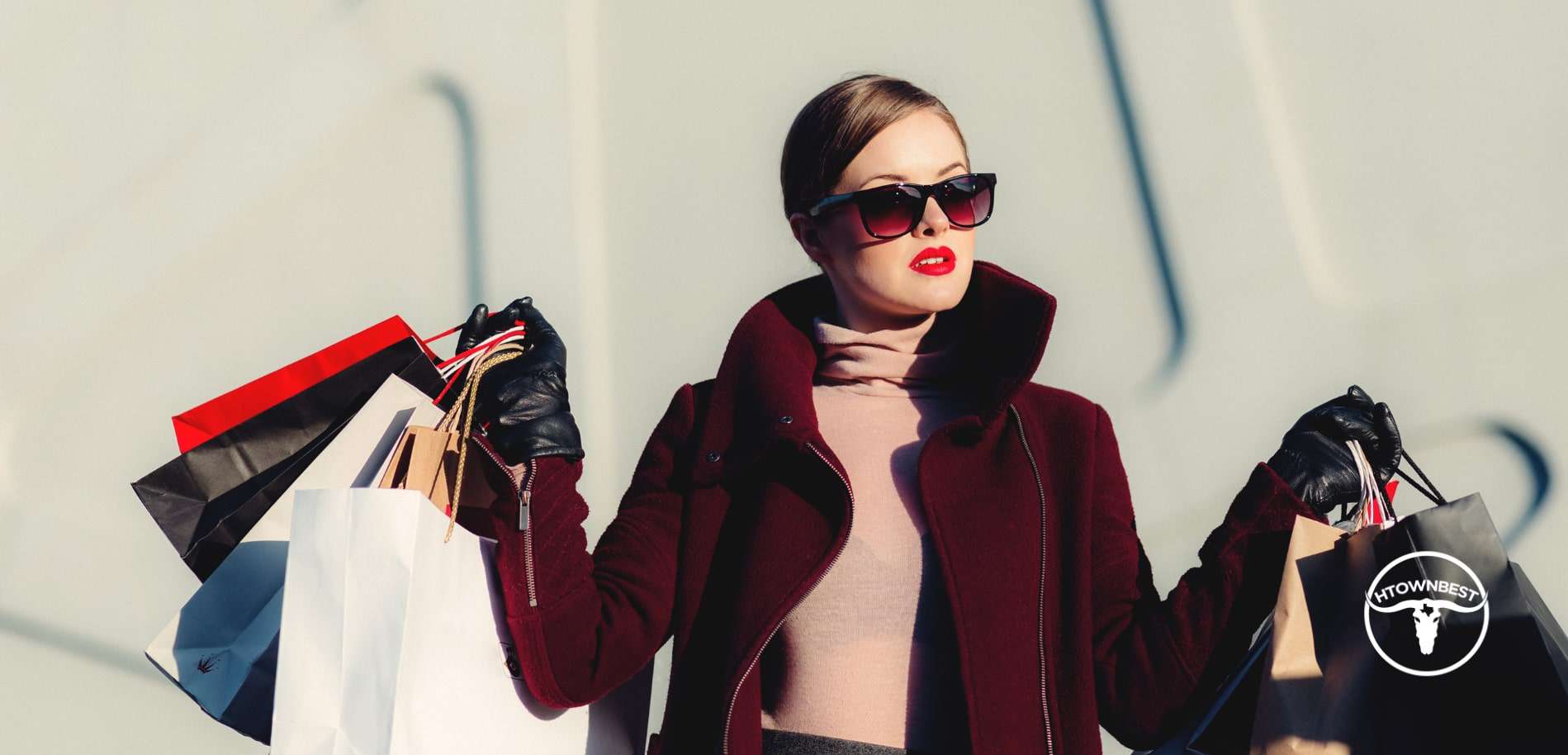 Picking what you want to wear is a struggle, especially if you want to look stylish but don't have a sharp eye for fashion. If you're not careful with your outfit, you may stand out like a sore thumb in places like clubs or upscale steakhouses.
Luckily, we can grab some inspiration from trendsetting influencers on Instagram.
Before heading to your local clothing stores and online boutiques, you can follow these 10 Houston-based fashion influencers to help you step up your fashion game.
Agatha Ashi isn't afraid of being the center of attention She uses bright and loud colors plus textured prints to bring her outfit choices to life, creating a look that's both form-flattering and light to wear,
The fashion designs of Agatha also incorporate her Nigerian heritage by using African silk motifs in making modern-cut frilly tops and cocktail dresses. This aesthetic mixture is perfect for looking queenly with your day-to-day clothes.
Who says you can't stand out with a flannel top and jean shorts? Dede Read brings out the beauty of ready-to-wear clothing through careful mix and match and accessorizing, creating unique styles from easily recognizable clothes.
Most of Dede's fits came from stores like Amazon and Target, which is pretty effortless to find if you wish to copy her looks. You won't need to break the bank to look pretty as the clothes she features don't go above $100.
Even though menswear is a little limited in terms of clothing types, Frankie Bleau always brings something new and unique to the table. Through proportioning and a sprinkle of luxury brands, he can make plain tank tops look exquisite.
As a stylist, Frankie believes that being playful with accessories and patterns can make people's styles pop. He also recommends picking the right size of clothing to accentuate the beauty of the wearer's body, even with non-branded clothes.
With thrifting becoming more and more popular, Cat Conley shows her audience how to properly wear pre-loved items to make it look as good as new. The fits on her profile capture the latest fashion trends, especially for the Gen-Z
Cat also sells her thrift hauls in shopping apps like Depop, enabling her audience to get the right garments without the hassle of combing through rows of clothing racks. For those who want to avoid fast fashion, you may pick up something from her profile.
Kate Blue shows her fellow moms that styling doesn't have to be a huge chore. With a mix of neat styles and breathable fabrics, her outfits are both ready for casual hangouts and babysitting sessions.
The attires Kate wears are often those easy-to-move garments like shorts and denim jackets, providing just the right amount of stretch for strenuous tasks like chasing your toddlers around or doing some household chores.
When it comes to muted colors, Nikki Gamble is the expert you want to follow. Her style combines typical clothing silhouettes with the flexibility provided by earthen-toned garments, making her fits easier to customize.
Neutral tones are often challenging to style as it blends in the background when compared to their brighter counterparts. Still, Nikki's outfits make her shine despite the plain nature of neutral tones.
In her high street style, Tiffany Jais proves that you can't go wrong with black and white. Her garments exude rich girl energy, which is complemented by the elegant look of monochromes and fewer patterns.
Tiffany frequently sports billowing blazers and coats on top of a simple combination of plain top and styled pants. You can surely incorporate this style in your daily wear, especially during colder months.
Sheree "SheShe" Frede doesn't let her age limit her fashion style. From elegant gowns that touch the floor to terno pantsuits, she uses the best garment to give out tips on how to dress in your 60s.
The way Sheree models her outfits is also fun to watch, with her kooky personality stealing the show. She also knows how to make her outfits flow, as her strut captures the movement of her garments.
Fashion designer and stylist Cash Mcintosh stuns his audience with his artful use of streetwear in everyday clothes. Even with minimal pieces of clothing, he expertly flexes his drip without making it look pedestrian.
On his job, Cash also styles women's clothes for artists and models for runway walks and album cover shoots. You can grab some of these ideas from his feed if you want to feel your inner pop star fantasy.
10. Meg O. │ @mego
With "attainable beauty" as her motto, Meg O. shares her ideas to those who want to look fashionable but don't want layers. While her outfits are typically toned down, she incorporates beauty and makeup tips that can highlight one's natural beauty.
Besides that, Meg shows some cute family outfit ideas that are both style-coordinated and comfortable for the little ones. Their family photos always look straight out of a Christmas card due to their matching colors and aesthetics.