How easy is it to get a job in Houston?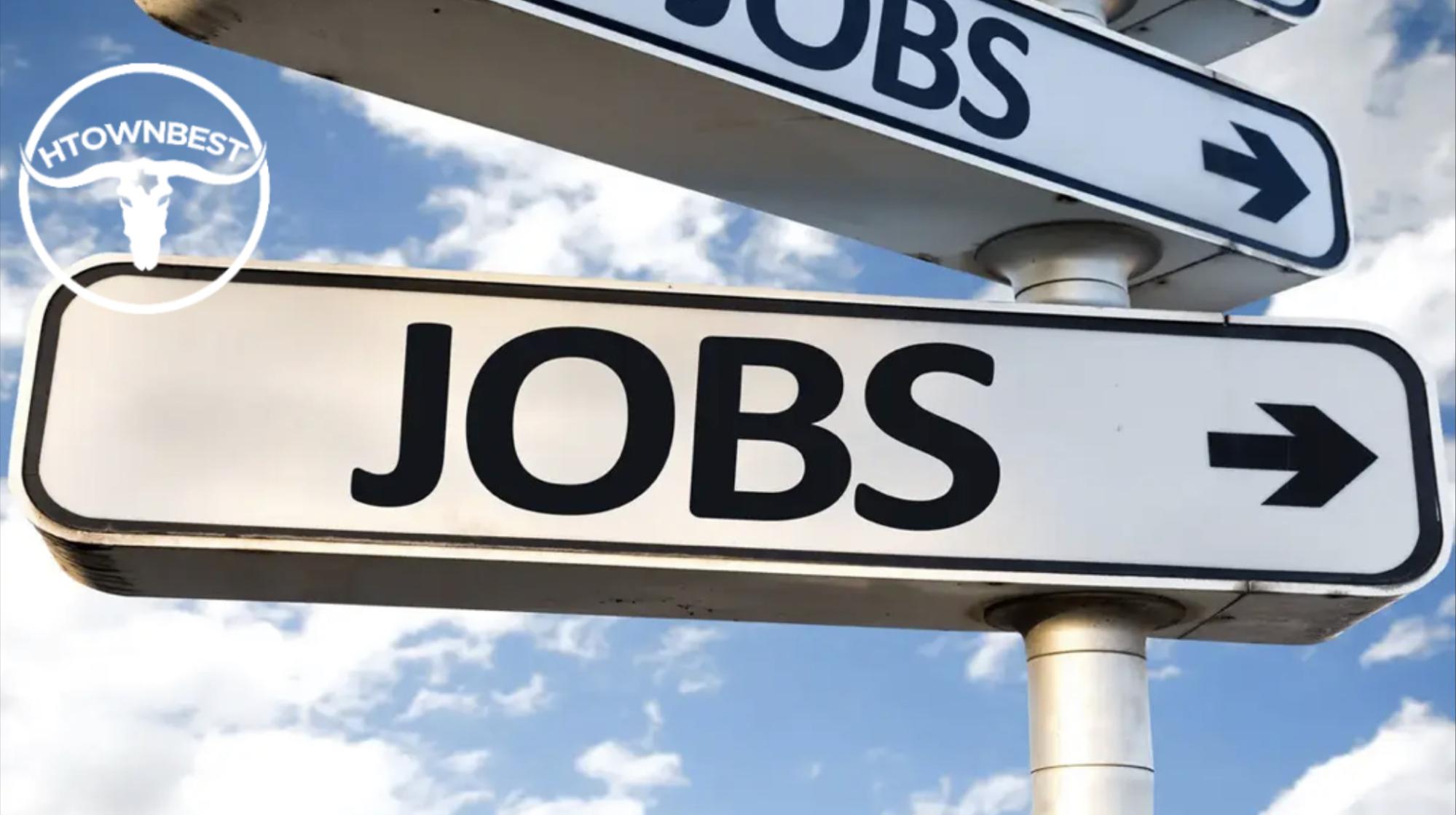 Wondering how easy it is to get a job in Houston?
It's easy to get a job in Houston because Houston's annual net gain for jobs is considered healthy, with a net gain of 32,000 jobs in October 2022 (up from 30,200 in October 2021). The industries creating the most jobs are Trade, Transportation, Utilities, Government, Business Services, Health and Education.
However, jobs in construction, and the leisure and hospitality industry have a lower total of job employment opportunities in the city right now.
Below is a chart demonstrating the net gain in Houston's common job industries.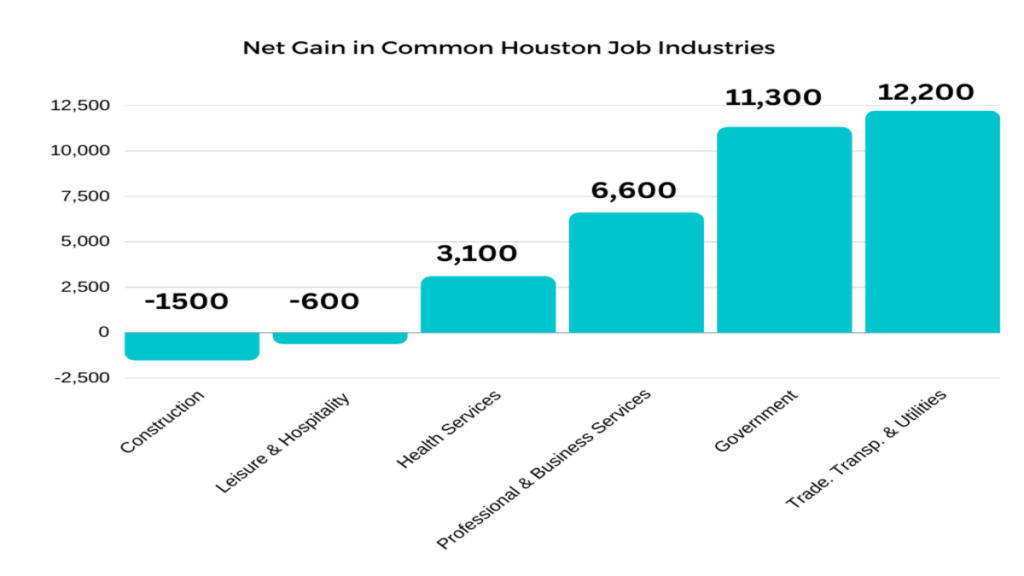 *All graphical data is taken from Houston Workforce Solutions
What is the job market like in Houston?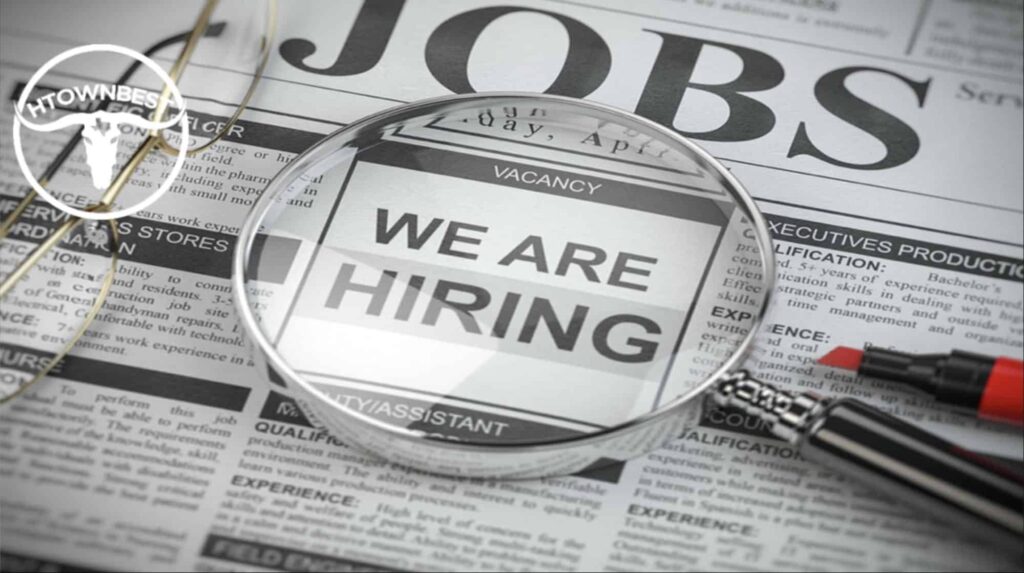 The job market in Houston is vast, as Houston is home to a large number of international companies, the largest medical complex in the world, and a renowned aerospace center.
Houston has long also held the title of oil and gas capital of the world. While it has diversified its economy in recent decades, the oil and gas industry still dominates the job market in Houston.
Still, many job opportunities are available in various fields if you know where to look for jobs in Houston.
Where can I look to find a job in Houston?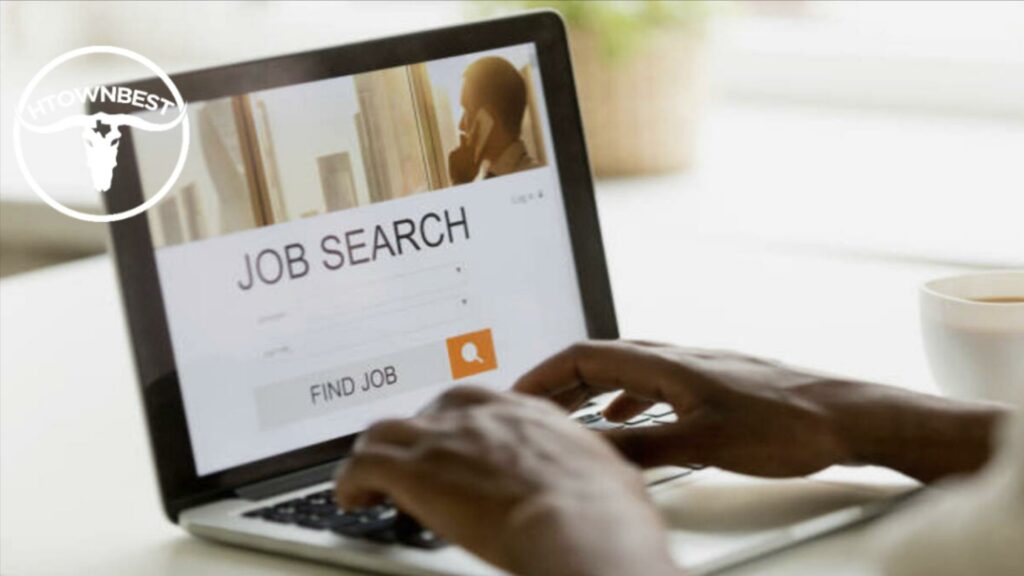 You can use a lot of online platforms to find a job in Houston. Examples of such platforms include LinkedIn, Indeed, and the Houston Business Journal. We will go over several others below
Aside from these platforms, however, recruitment firms are another option. And of course, making connections with other professionals or using networking is another path you can take.
Indeed is a job board used not just in Houston but worldwide. Why should you use it?
The main reason to try Indeed is that it's very user-friendly. You can also narrow job postings by criteria.
That means you can filter opportunities by job location, job type, contract, full-time or part-time, entry-level, remote, required experience, and job perks. This can be useful if you have specific requirements for what jobs you will consider.
We recommend making an account because this allows you to do a variety of things beneficial to your job search on their website. For example, you can save jobs you're interested in, receive notifications when new ones are posted, and submit your resume with a single click.
Indeed also facilitates communication with the hiring company if you don't feel secure with putting your exact contact information online.
Ziprecruiter is a job board that a variety of companies in Houston use, as job posts on it are synced with over a hundred other sites.
While this is good for the hiring company (since it increases the number of potential candidates), it poses a problem to the job seeker. It means your resume will have to stand out amongst a lot of the other candidates.
Although they have paid options available to make your application stand out among the companies you're applying to, you can save some money by ensuring your resume highlights the critical target words that cater to the job you're applying to.
Although LinkedIn is most commonly known for being a social media platform designed for professional networking, it can also be used as a job board for potential employees and employers.
Many businesses in Houston use this massive database of professionals as a resource for hiring. So, if you're looking for a job, you can create a profile on LinkedIn and build professional relationships with potential employers.
Furthermore, through LinkedIn, you can communicate directly with hiring managers, discover the positions for which you are a prime candidate, and practice answering actual interview questions.
The Houston Business Journal's job board features openings at businesses in Houston across all industries.
Accounting, food service, healthcare, marketing, sales, and technology jobs are just some of the many fields in which job-seekers can find employment listings on Houston Business Journal.
Working with the city of Houston is an advantageous job. So the city of Houston makes employment opportunities within the city more accessible by listing them on its website.
You can find employment opportunities with the city of Houston listed on the website's Human Resources Department's career page. A wide range of positions are available, from administrative assistant to manager, contractor, or engineer positions.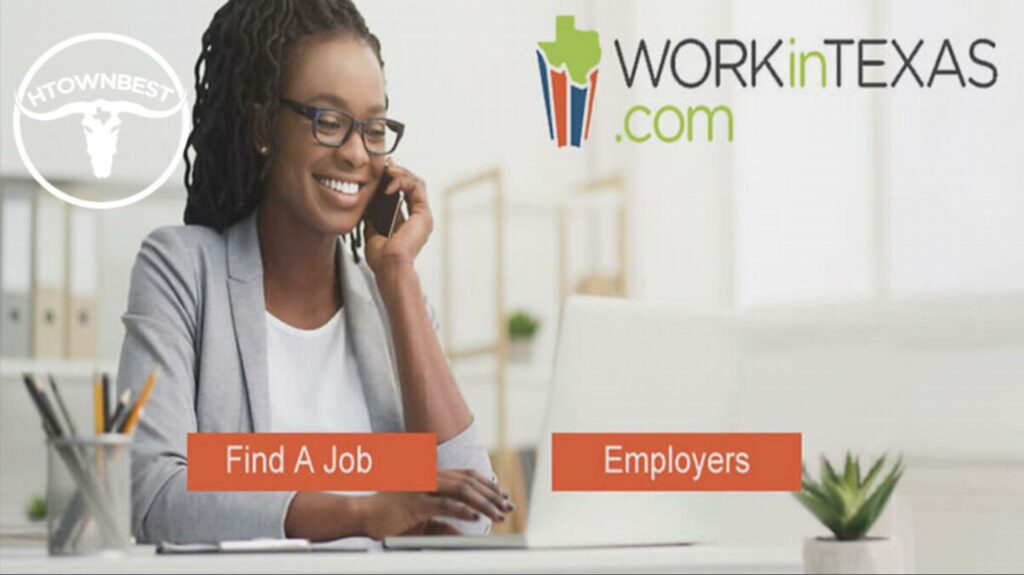 As implied by the name WorkinTexas, this site lists jobs for cities throughout Texas. This includes any open positions in the Houston area.
Various career opportunities exist in multiple sectors, including the energy industry, the federal government, education, the judicial system, and the technology sector.
HRHouston's job board aims to assist qualified HR professionals in finding rewarding employment opportunities. The site's search function is straightforward and can help you locate suitable employment opportunities rapidly.
Houston's local organization, the American Marketing Association, is known as "AMA Houston." Jobs in product marketing, art direction, copywriting, web development, graphic design, account supervision, and more are listed on the website.
If you're looking for a new architecture position in the Houston region, check out the listings on the AIA Houston website. The local AIA group in Houston is responsible for the site's maintenance and upkeep.
Community job postings, paid and unpaid, are included in the United Way of Greater Houston's online database. Job-seekers can easily access essential application facts such as firm contact information, pay expectations, etc.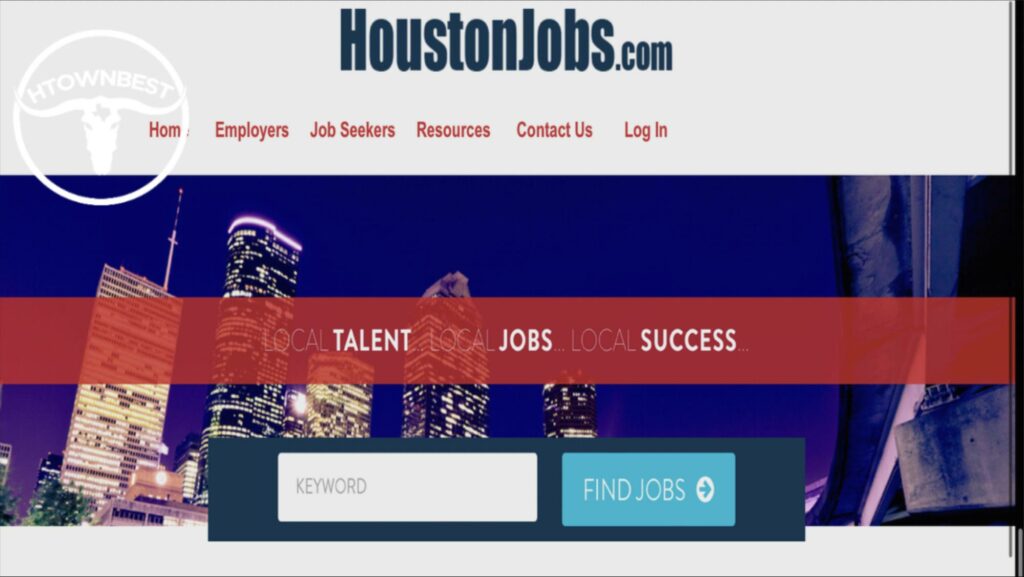 HoustonJobs.com is a job board that provides job seekers with a wealth of information and a comprehensive list of available positions in the area.
Finance, administrative assistance, nursing, and many other fields offer employment opportunities on this job board.
Hired Texas provides a wide variety of employment-related tools, including a comprehensive job board and entry to staffing services. Legal professionals, educators, project managers, financial experts, and many more can all benefit from this site.
Thousands of jobs in the greater Houston area are listed on Glassdoor. Users can search for jobs in a wide variety of fields that have a presence in the Houston area.
Glassdoor's corporate information, however, should always be taken with a grain of salt and in conjunction with other data, as it is primarily user-submitted.
People often vent their frustrations with their workplace on Glassdoor, so prospective employees should take the reviews with a grain of salt and compare them to the hard data they can find.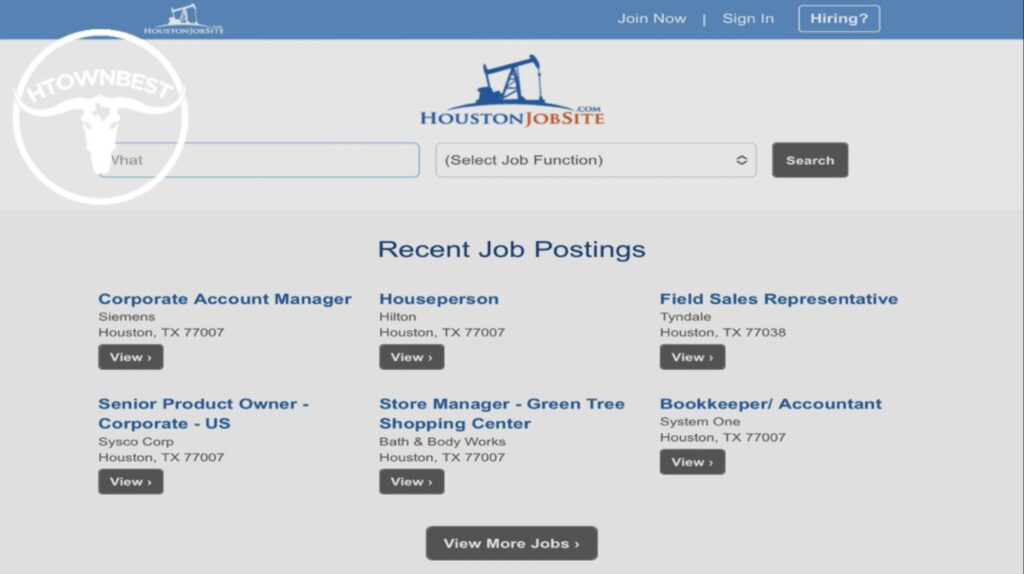 HoustonJobSite is a lesser-known job board in Houston, but it still has listings for retail, truck driving, nursing, and management positions.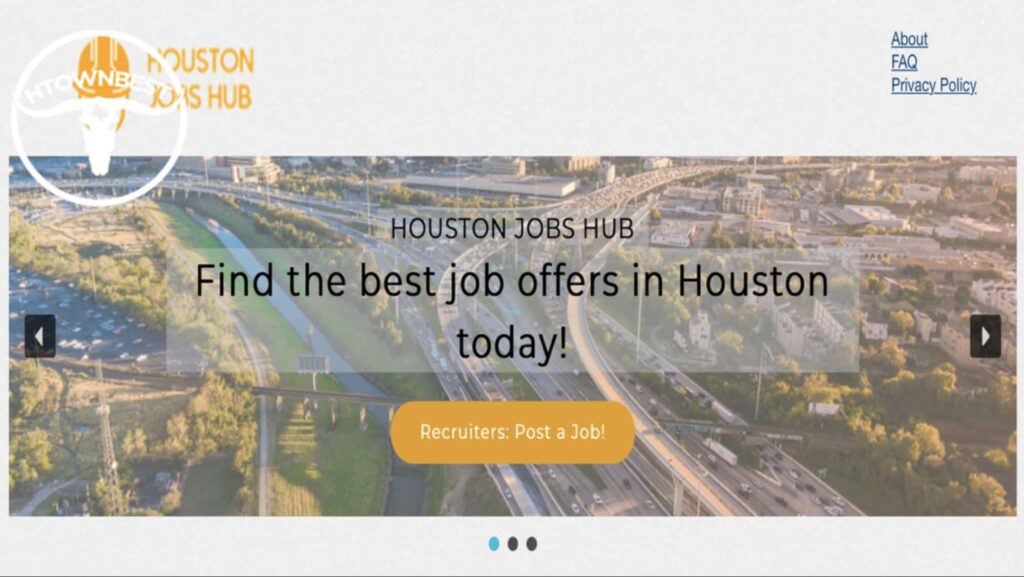 The Houston Jobs Hub is a job board with sales, IT, banking, the law, and even warehouse work opportunities listed on the job board.
Wellfound
Wellfound is one of the world's largest startup communities and a multifaceted business. Wellfound is dedicated to positions in the startup and technology sectors.
It has a comprehensive and user-friendly job board where users can browse extensive information about open positions, such as price ranges and benefits packages.
The website makes it simple to apply for jobs online by letting you submit your resume and apply for them with a single click. Using this function, you may keep tabs on your job application status from the comfort of the website.
Only on USAJobs will you find legitimate federal employment opportunities. You can look for open positions by entering keywords, browsing by location, or perusing openings in specific departments or agencies.
With a free account, you can set up job notifications, save jobs, and keep tabs on your application status in one place.
Note that some USAJobs listings are restricted to current government employees only. Don't apply if you don't have what it takes to get the job.
The resume requirements for federal jobs are similarly stringent. Before applying, make sure to gather all of the necessary information.
Is it easy to make a resume for job applications in Houston?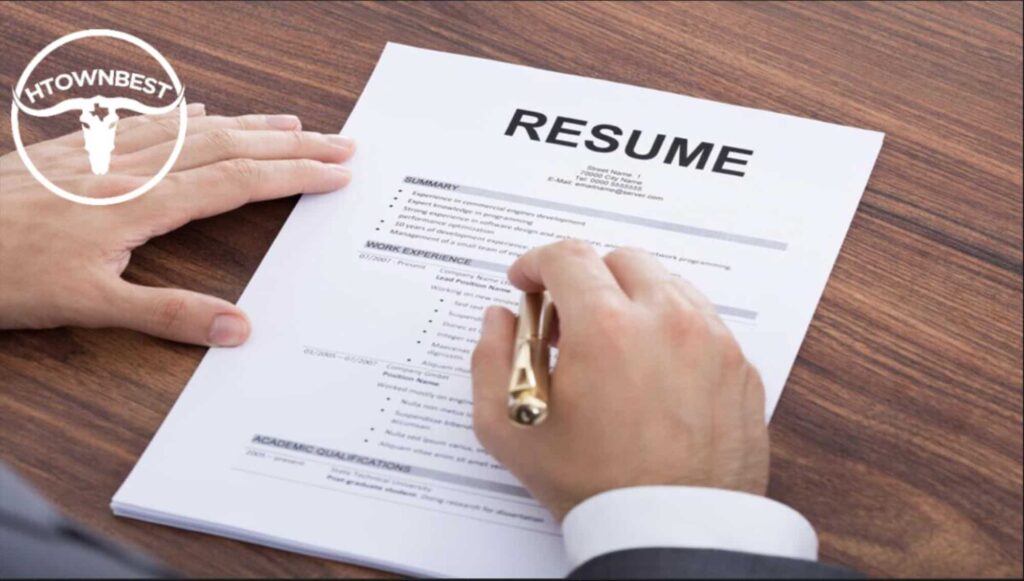 It is easy to make a resume for job applications in Houston. You simply have to follow general guidelines to create a professional resume that will stand out to future employers.
We will take you through the standard US resume format and some tips to help you find a job in Houston.
1. Format your resume
To start, open a new document in the word processor you usually use and start typing up your resume. Make sure to keep your resume to one page to avoid overwhelming the person in charge of hiring.
You should only submit a resume that is two pages long if all of the material you have to offer is directly applicable to the position you are looking for or if you are seeking a senior leadership position.
Formatting Your Resume
Place a margin of half an inch to one inch on all four sides.
Check that your page is set to the US language.
Use letter size (paper) and portrait orientation.
Choose a font for your resume that reflects your commitment to professionalism, such as Arial or Helvetica.
Make sure the font size is somewhere between 10 and 12 points.
2. Style your resume
After you have formatted your resume, the next step is to choose a style.
The style of your resume incorporates all of the following esthetic details:
The color of your resume
The typeface you use
Whether or not you have sidebars
The way you organize your headers
We recommend sticking to a straightforward, traditional resume format when applying for jobs in formal industries such as politics, finance, or the legal system.
The most acceptable design elements include the following:
Clean lines
The absence of graphics
The use of dark colors like navy blue or burgundy
On the other hand, you should use a more contemporary design for your resume if you wish to work in a more creative area, such as technology or marketing.
Modern resume designs for creative industries often contain brighter colors, sans-serif fonts, and graphic embellishments like visual skill levels or sidebars.
3. Pick a layout for your resume
There are three main types of resumes used by those seeking jobs. We call these types of resumes chronological, combined, and functional.
Ultimately, you should tailor your resume's format to your specific work experience, the position you're applying for, and your skills. So, feel free to adjust any of these as needed.
Chronological Resume
Chronological Resume
If you're starting your career or working exclusively in one area with no significant breaks in employment, this is the most suitable structure for you.
Hiring managers value transparency, and a chronological resume structure is the most effective way to show your work history from beginning to end.
Functional Resume
Functional Resume
A functional resume highlights your applicable abilities and experiences.
Work experience is replaced by a list of your abilities in broad areas. The bullet points under each heading show how you've used your abilities.
This resume is the way to go if you wish to highlight other aspects of your professional profile outside your employment history. Also, if you have significant gaps in your employment history or are transitioning careers, this style might help you showcase your qualifications.
Combination Resume
Combination Resume
Combines the most useful elements from the chronological and functional resume formats into one document
Skills section is extensive and categorized like a functional resume. They also include a comprehensive history of their employment for your perusal.
Created to highlight individuals with both extensive experience and a highly developed set of specific skills.
4. Write out your resume header
To help hiring managers quickly find your contact information, you should include it in a resume header.
The headline of your resume should contain your:
Email address
A contact number
Your portfolio
Postal address
A summary of qualifications
5. Write your resume summary
There is a lot of competition for jobs, so your resume needs to highlight why you're the best candidate for the position concisely and compellingly. That's why having an engaging resume opening can be helpful.
This is where the resume summary enters the picture. However, only job seekers with substantial relevant work experience and measurable achievements should consider using a resume summary.
Your resume's introduction summarizes your most relevant professional experience, abilities, and certifications. It needs to be from three to five sentences long and can be written in paragraph or bullet point form.
A practical resume summary provides a concise introduction to the reader, highlighting the most relevant aspects of your experience and expertise.
6. Add your work experience
Provide the following information for each job you've held:
Dates of employment and position title
Name of business and the physical address
Include three to five bullet points outlining your experience and accomplishments.
Make sure each bullet point in your work experience section is tailored to the position you're applying for. Also, pay close attention to the talents listed in the description and demonstrate how you possess them.
7. Add your skills
An employer should be able to see, at a glance, the hard and soft abilities that qualify you for the job based on the information you provide in the skills part of your resume.
Hard skills, such as those required to handle machinery in the workplace, can be acquired through formal education or experiential learning, such as internships and apprenticeships.
The interpersonal and problem-solving abilities known as "soft skills" are honed via regular job experience and are directly tied to one's character.
Most employers value soft talents and abilities like coordination and self-management.
So, if you want to convince potential employers that you have the technical know-how they're looking for and the interpersonal skills to work with their team and clients, you should include both hard and soft skills on your resume.
8. Don't forget to fill in your education details
In the field of education section of your resume, just your most significant level of education should be listed. However, you should include your high school diploma if you did not complete post-secondary education.
Suppose you are a recent graduate or college student producing a resume. In that case, you can also include coursework if you feel it is relevant to the position you're applying for.
9. Add additional relevant information
Add or remove sections from your resume based on your relevant experience and education level. So, if you have no work experience but have received certificates or prizes for a specific skill set, these can look excellent on a resume.
10. Proofread and submit your resume
Dedicate some time to reading your resume through, preferably multiple times. Seeing your own mistakes in writing is even more challenging than making them.
It's also wise to have a friend or family member look over your resume to catch any typos or grammatical errors.
After double-checking any mistakes, save your finalized resume. The optimum format for a resume is PDF.
When sending your resume to a hiring manager, it's best to do it in PDF format because it preserves your formatting even if you use fonts that aren't loaded on their computer system.