How long of a layover do I need in houston?
Image Source: Riccardo on Pexels
Connecting flights can be a nightmare logistically, especially if you don't know how much time you should schedule for a layover. If you're flying to or from the southern United States, there's a good chance you'll be making a stop in Houston, Texas.
As a general rule of thumb, the best average layover time in Houston's airports is an hour to an hour and half.
We'll take a closer look at the 2 main airports in Houston and the needed layover time for each, so you can plan your travel itinerary with ease and confidence. 
What's the best average layover time at George Bush Intercontinental Airport (IAH)?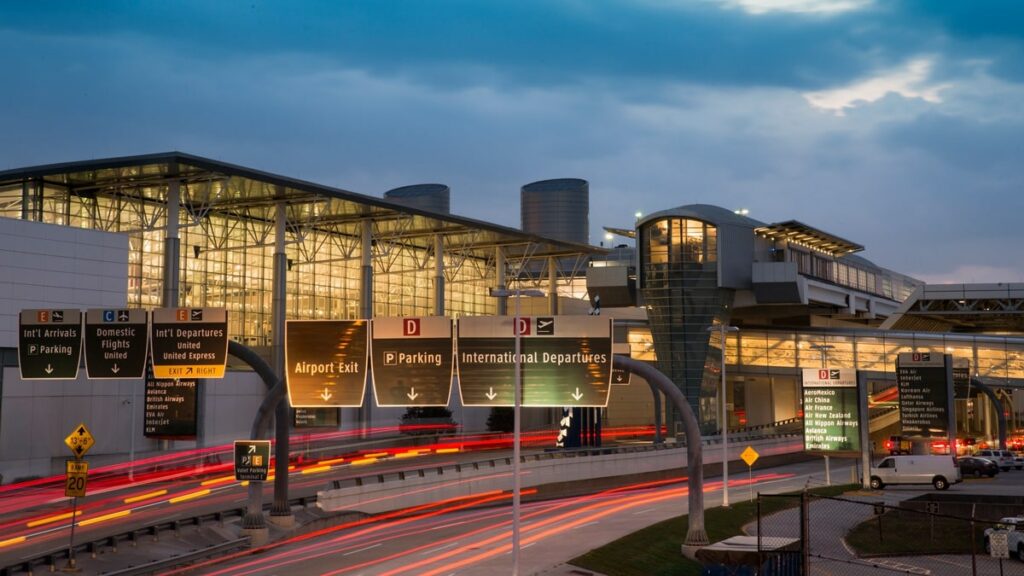 George Bush Intercontinental Airport (IAH) is one of the largest airports in the United States, serving more than 45 million passengers annually.
The airport has five terminals, with a wide range of facilities, including restaurants, shops, and lounges. It's a hub for United Airlines and offers flights to destinations in North and South America, Europe, Asia, and Africa.
If you're connecting between two domestic flights at IAH, you should aim to have at least a 45-minute to 1-hour layover. If you're connecting to or from an international flight, you should plan for a longer layover, ideally 2 to 3 hours.
This will give you enough time to disembark from your first flight, navigate through the airport, and get to your next gate. Keep in mind that for international flights, you'll need to go through customs, immigration, security and re-check your bags once again.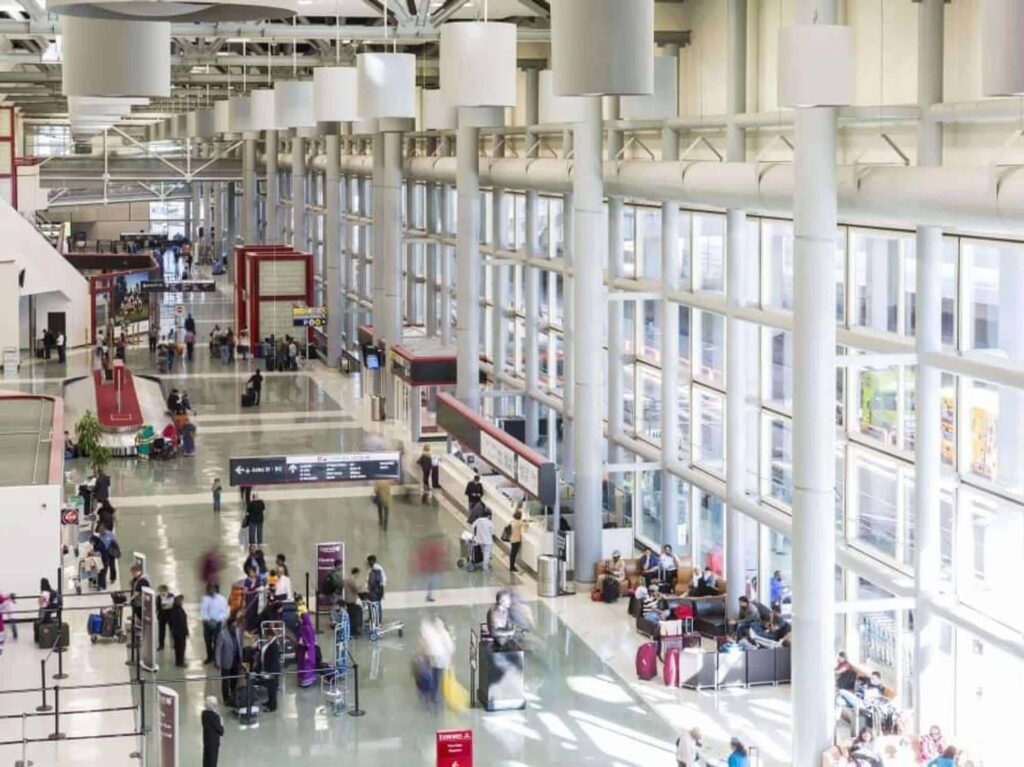 The IAH has 6 terminals that cater to different airlines and different kinds of flights. Knowing which one you'll arrive at and which one you'll depart in can help you accurately calculate how much time you'll need to successfully make your flight.
Below is a map of the IAH terminals and a list of all the airlines serviced by each.

Terminal A
Terminal B
Terminal C
Terminal D
Terminal E
– Air Canada
-Alaska Airlines
– American
 – Delta
 – Frontier 
– Jetblue
– Southeast
– Spirit
– Westjet
United
United
– Aeromexico 
– Air China
 – Air France 
– Air New Zealand 
– All Nippon Airways (ANA)
 – Avianca
 – British Airways
 – Emirates 
– Ethiopian
Airlines 
– EVA Air 
– KLM Royal Dutch Airlines 
– Lufthansa
 – Qatar Airways 
– Singapore Airlines 
– Sun Country
 – Turkish Airlines 
– United 
– VivaAerobus 
– Volaris
United
Source: Fly2Houston 
Pro Tip: Some airlines operate out of certain terminals at IAH, so it's worth checking. For example, United Airlines, IAH's largest carrier, operates primarily out of Terminals C and E, while Delta Air Lines operates out of Terminal A.
Navigating IAH with The Skyway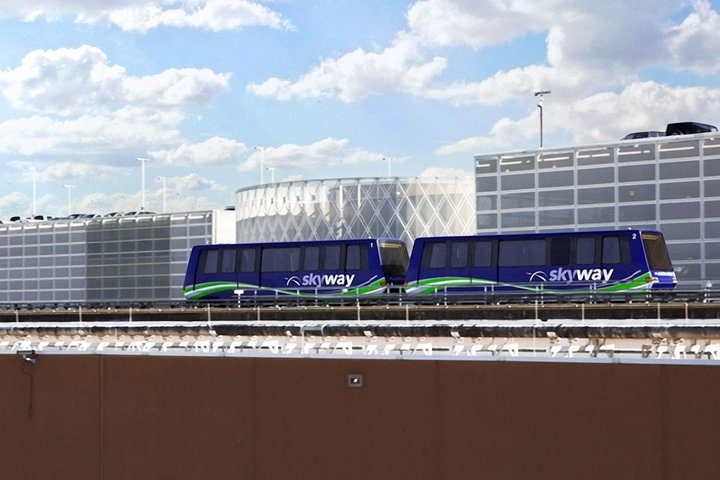 The Skyway at George Bush Intercontinental Airport (IAH) connects all five terminals at the airport. It operates 24/7, making it a convenient and efficient way to get around the airport, especially for those with connecting flights.
This transportation system at the IAH is a big factor in making layovers in Houston faster and more convenient. It consists of two parallel tracks that run above the airport's terminals.
It has a total of five stations where you can get on and off the train, with one station in each of the airport's terminals (A, B, C, D, and E). The Skyway cars are automated and driverless, so you can sit back and relax as you cruise through the airport.
You can expect a new skyway to arrive every two minutes at each of the terminals. It's available everyday for airport passengers and is absolutely free. Look for signs labeled "Skyway" to find the stations.
| | | | | | |
| --- | --- | --- | --- | --- | --- |
| | A | B | C | D | E |
| A | | 5 minutes | 10 minutes | 13 minutes | 13 minutes |
| B | 5 minutes | | 5 minutes | 8 minutes | 8 minutes |
| C | 10 minutes | 5 minutes | | 3 minutes | 3 minutes |
| D | 13 minutes | 8 minutes | 3 minutes | | 3 minutes |
| E | 13 minutes | 8 minutes | 3 minutes | 3 minutes | |
Pro Tip: If the skyway seems teeming with people, it's better to wait out the 2-minute interval for the next one instead of squeezing yourself in the currently full one!
How to Make the Most of a Short Layover in George Bush Intercontinental Airport (IAH)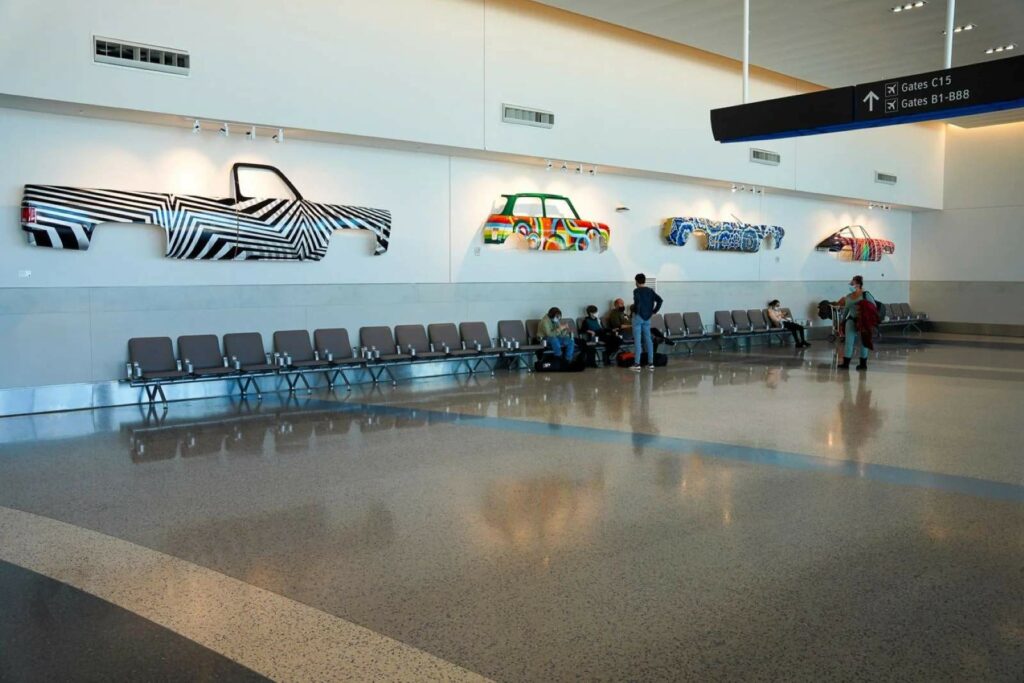 If you find yourself with around one to three hours to spare during a layover at the IAH in Houston, there are several activities and amenities available to help you make the most of your time.
Art: Take a stroll through the airport's art installations like the colorful "Mind Garden" installation by artist Dixie Friend Gay, and the Houston Police Department Museum, which showcases the history of the city's police force.
Music: The airport offers live performances of local jazz and classical musicians four days a week. You can enjoy these concerts either at Terminal A's North Atrium or near Gate D8 in Terminal D.
Food: From Tex-Mex cuisine at Pappasito's Cantina to sushi at Kiku Japanese Restaurant, there's something for every palate. For a quick caffeine fix, head to Starbucks or Dunkin' Donuts.
Duty-free shopping: The airport features shops selling everything from luxury goods to souvenirs. Browse through high-end stores like Michael Kors and Ferragamo, or pick up a Houston t-shirt or keychain at one of the souvenir shops.
Spa services: Pamper yourself with a massage or other spa treatment at the Xpresspa, located in Terminals B and C. Services include chair massages, manicures and pedicures, and even haircuts.
How to Make the Most of a Long Layover in George Bush Intercontinental Airport (IAH)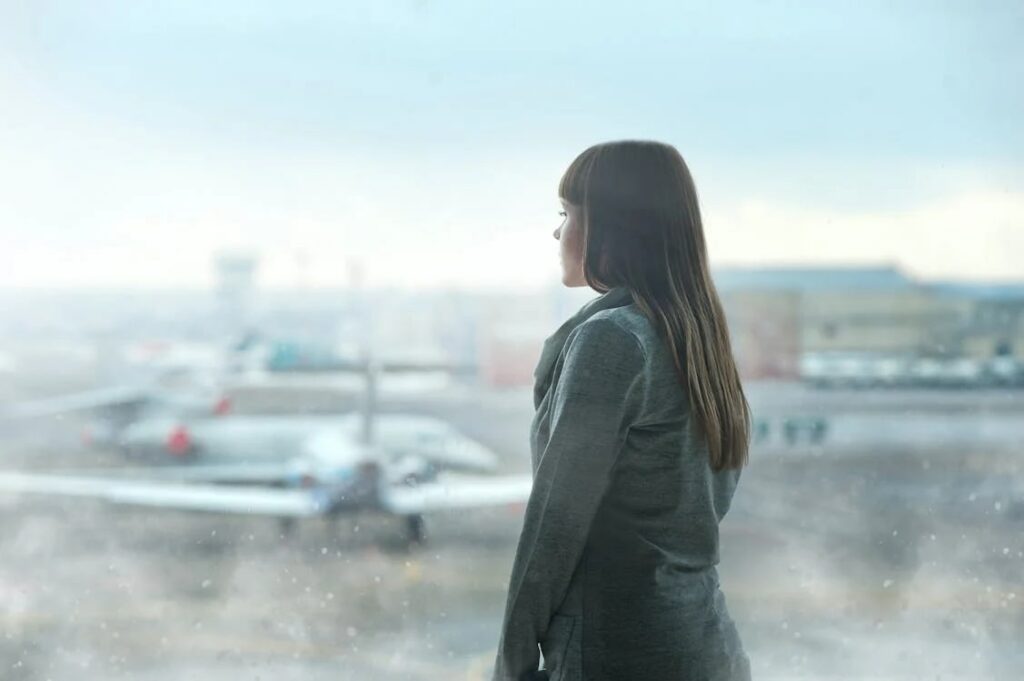 If you have 12 hours or more to kill at the George Bush Intercontinental Airport (IAH) in Houston, there's plenty to see and do in the surrounding area.
Located just a 10-minute drive from the airport, Greenspoint Mall offers a variety of stores where you can shop for clothing, shoes, accessories, electronics, and more. There are also smaller boutiques where you can find unique items and gifts.
During the holidays, there are often special events and activities, such as visits with Santa Claus and holiday-themed displays.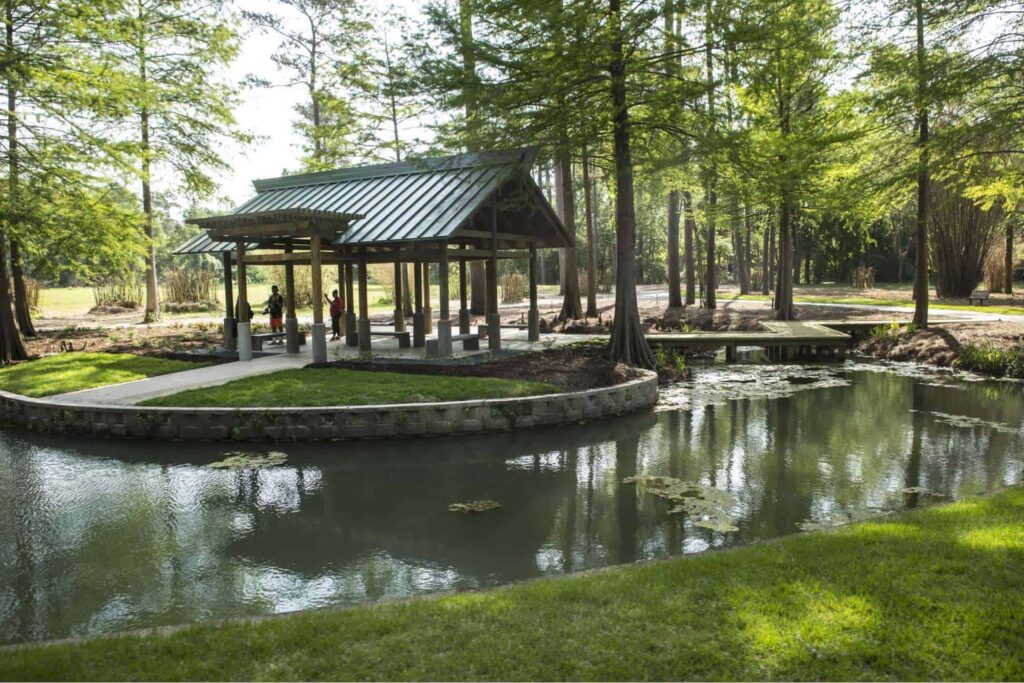 A short drive from the airport, the Mercer Arboretum and Botanic Gardens is a 300-acre park that offers a diverse range of landscapes, from lush forests to manicured gardens, and is home to a wide variety of plant and animal species.
You can explore the park's many walking trails, which wind through some of the area's most beautiful scenery, including towering trees, vibrant flowers, and serene ponds.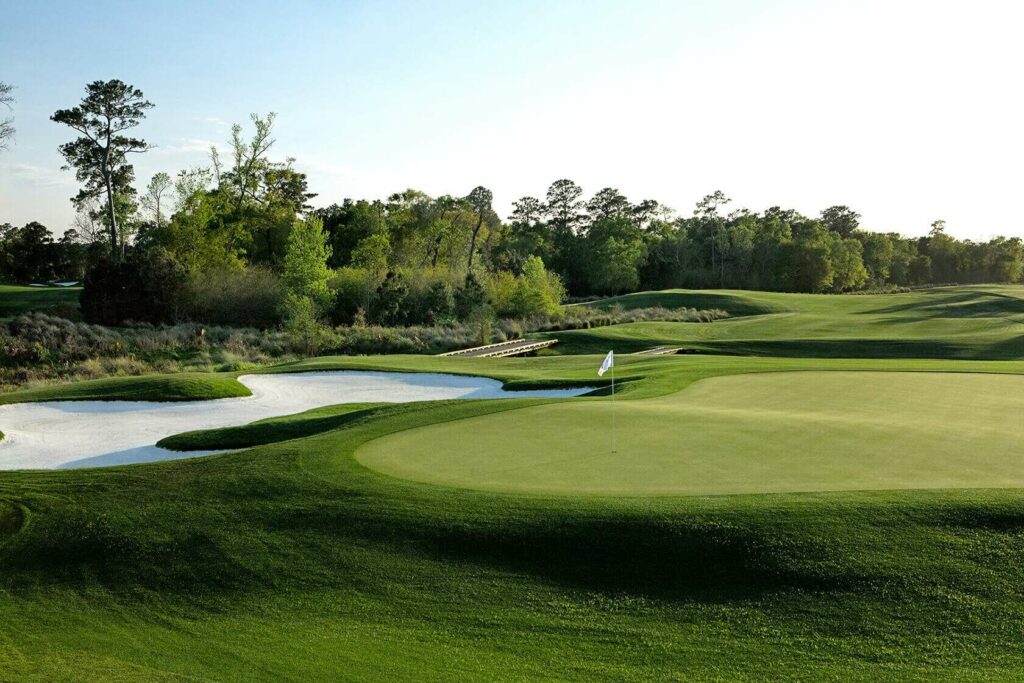 The Golf Club of Houston is a popular golfing destination in Humble, Texas. It features two championship courses, The Tournament Course and The Member Course. Both courses offer a great golfing experience for visitors to the club.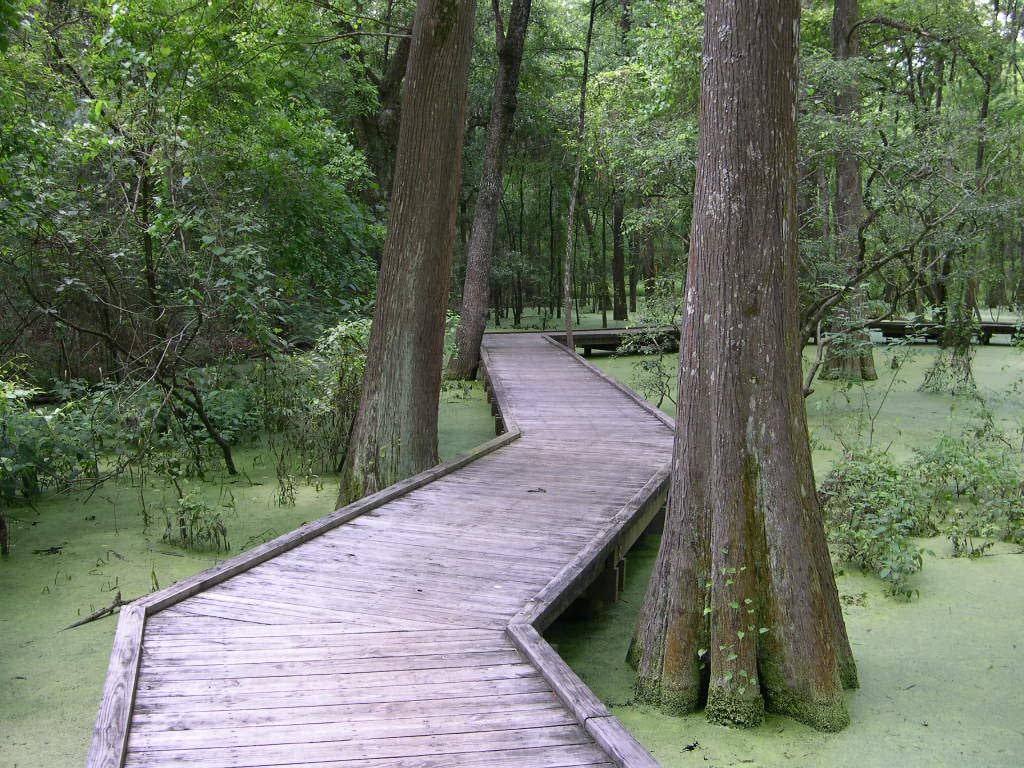 Jesse H. Jones Park and Nature Center is a sprawling natural oasis located just a short 20-minute drive from the IAH and spans over 312 acres of green space. You can explore the park's stunning natural beauty on foot, birdwatch, and have a picnic.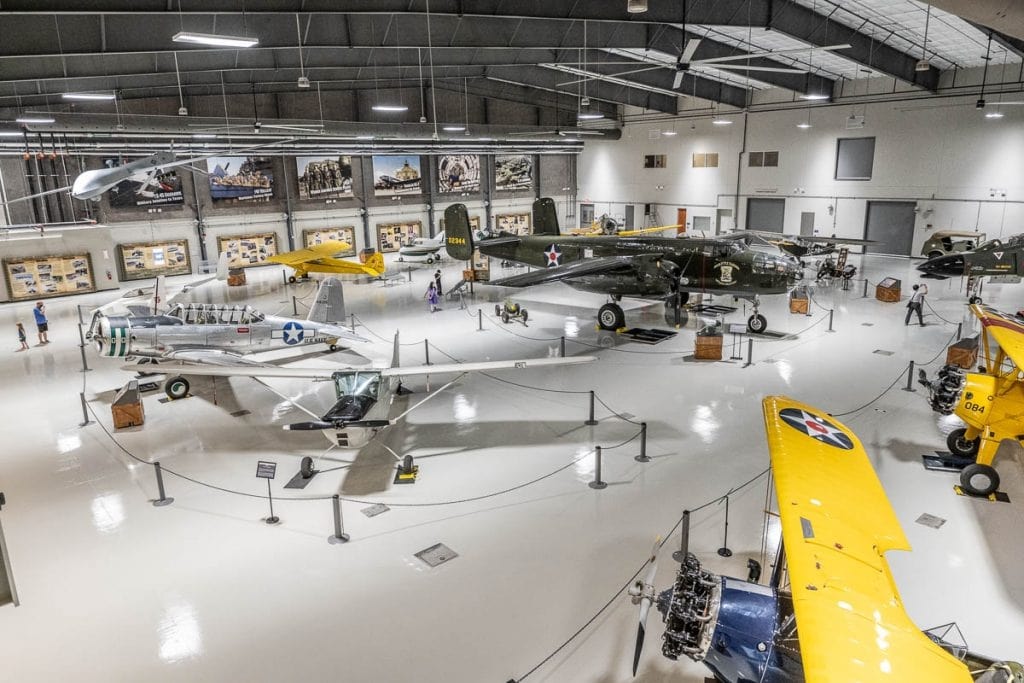 Situated just 15 minutes away from IAH, the Lone Star Flight Museum houses an extensive collection of vintage aircraft and aviation artifacts, from World War II-era planes to modern-day jets.
The museum has an impressive collection of operational aircraft.These planes range from rare warbirds to iconic civilian aircrafts. There are also flight simulators that allow visitors to experience the thrill of flying without leaving the ground.
Pro Tip:
If you don't want to get weighed down (literally!) by your luggage, there are plenty of luggage lockers you can use to leave them behind while you stroll around. These cost anywhere from $4-$10 depending on luggage size and number of pieces. 
Here is also a list of rental car companies based right in the IAH for your transportation needs. The IAH management has vetted these companies to ensure the passengers' safety and convenience while in Houston. 
What's the best average layover time at William P. Hobby Airport (HOU)?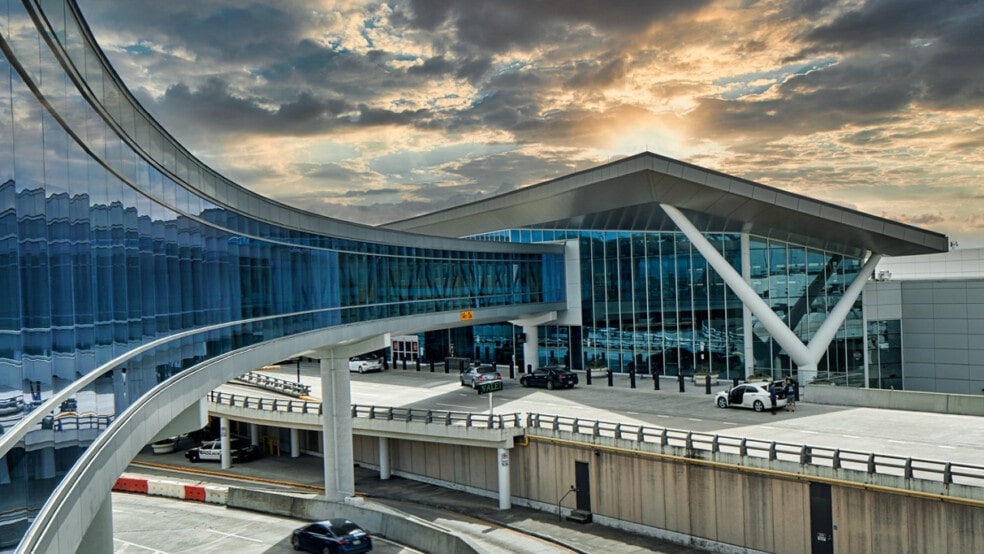 William P. Hobby Airport (HOU) is located just 7 miles southeast of downtown Houston. The airport is a popular choice for travelers flying to and from Houston's downtown area because of its proximity.
HOU serves as a hub for Southwest Airlines and offers nonstop flights to destinations across the United States, as well as international flights to Mexico, Central America, and the Caribbean.
The HOU only has 1 terminal with the first floor dedicated to arrivals and the second for departures. Making your way from the 2 floors will take no more than 10 to 15 minutes. But, the time you need for a successful layover still depends on the type of flights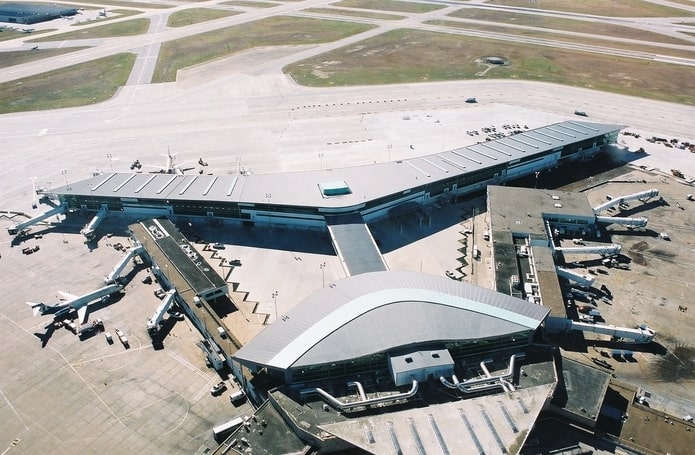 If you're connecting between two domestic flights at HOU, a layover of at least 30 to 45 minutes should be sufficient. If you're connecting to or from an international flight, a layover of at least 1 to 1.5 hours is recommended.
Since the airport only has one terminal, you won't need to worry about transferring between terminals, and the gates are all within walking distance of each other.
However, it's important to keep in mind that security lines can get busy during peak travel times. And you'll need to take into account customs and immigration procedures for international flights as well.
Navigating HOU
After you arrive at HOU, you'll need to clear security and proceed to your international departure gate on the second floor. There's only one terminal with 2 floors: arrivals are on the 1st floor and departures on the 2nd floor).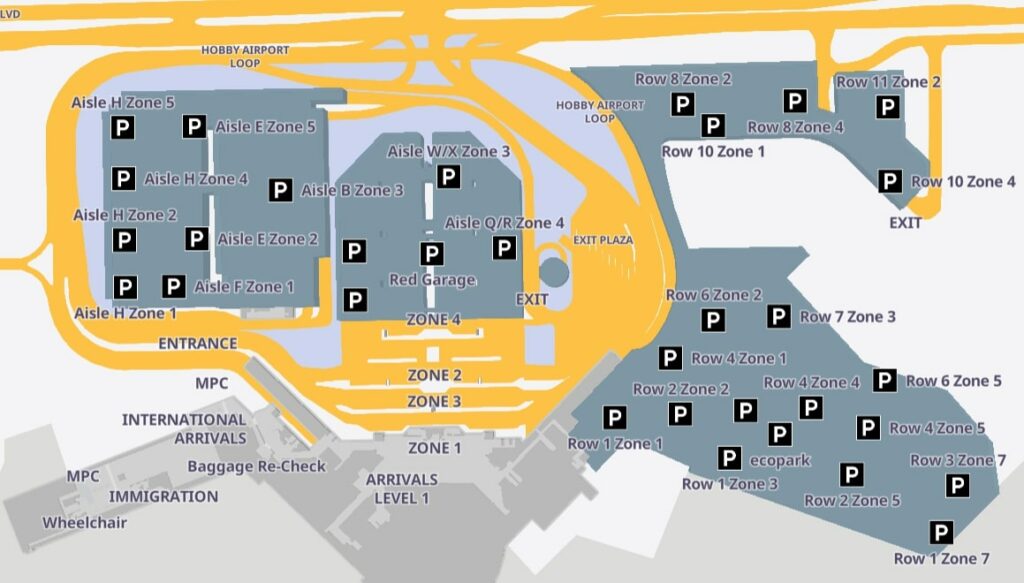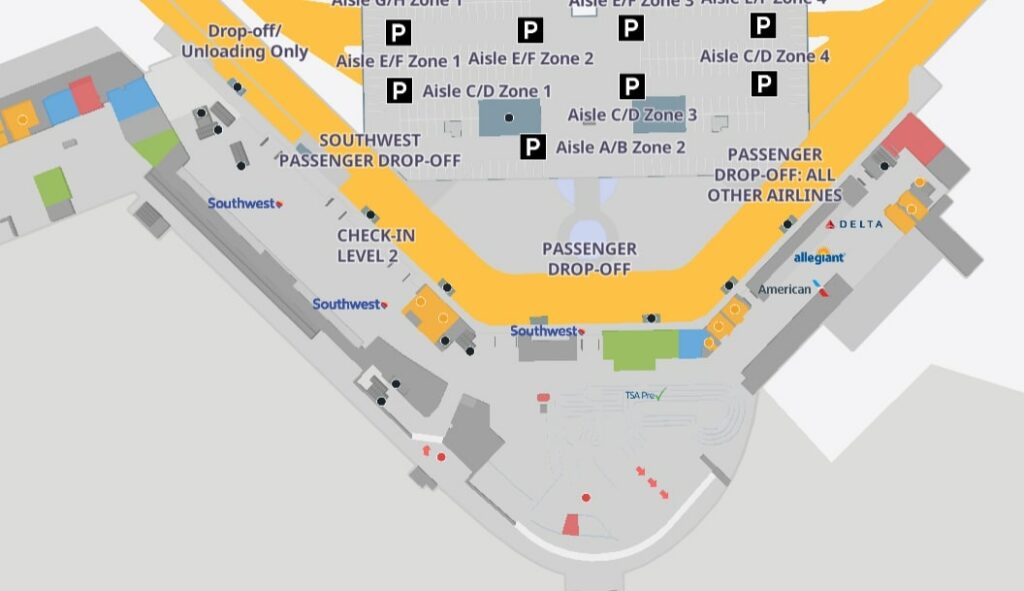 The airport mainly services Southwest Airlines with its own check in area towards the left. It also serves other airlines such as Delta, Allegiant, Frontier, and America. Check-in counters for these are grouped together towards the left.
Pro Tip: 
If you are arriving on a domestic flight, you can collect your luggage from the central arrivals area on the first floor. For international arrivals, you'll need to go to the West Concourse to get your luggage and go through Customs and Immigration.
How to Make the Most of a Short Layover in William P. Hobby Airport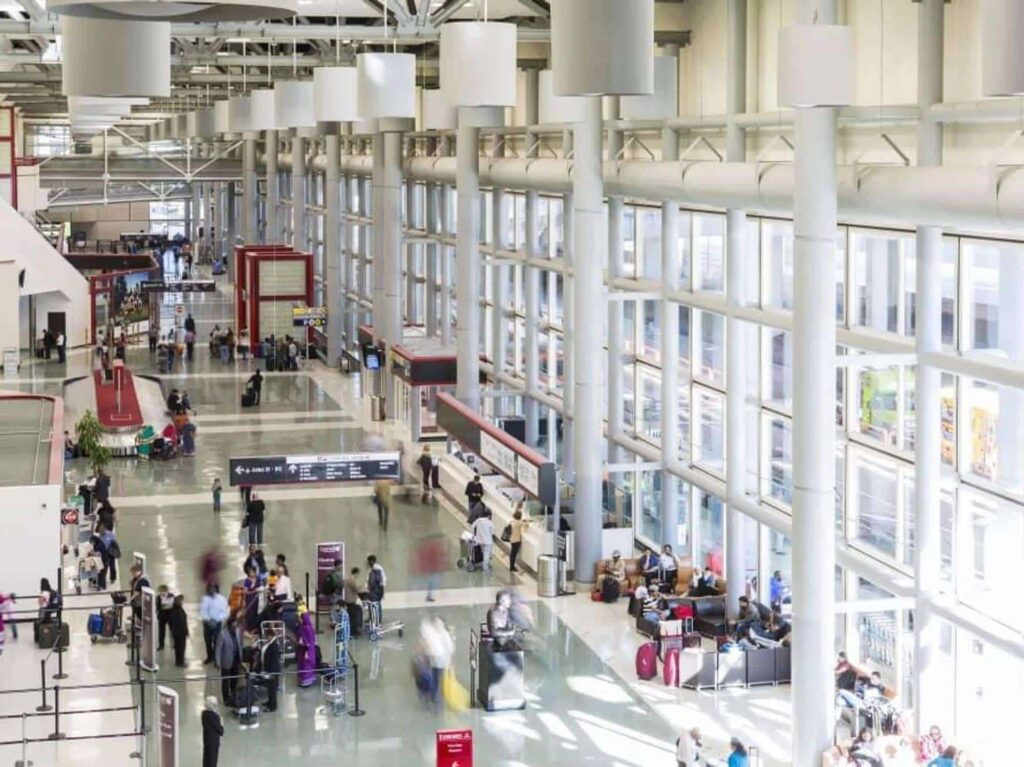 If you have  3 to 4 hours to spare at the HOU, there are plenty of services and amenities at the airport that you can try. 
Grab a bite: Pappasito's Cantina and Pappadeaux Seafood Kitchen are known for their Tex-Mex and seafood dishes. You can try the local favorite Whataburger. Be sure to stop by the Sweet Factory for handmade candies and chocolates.
Shop 'til you drop: The airport features several specialty shops, such as Space Trader, which offers a range of NASA-themed merchandise and souvenirs.Check out the Houston Marketplace, which showcases locally-made goods and gifts.
Relax at an airport lounge: HOU has two airport lounges.The Centurion Lounge features local artwork and offers complimentary food and drinks, while the United Club has a quiet work area and offers a variety of snacks and beverages.
Get historical: Located in the original art deco terminal building, the 1940 Air Terminal Museum showcases the evolution of commercial aviation, from the early days of propeller planes to the modern era of jet travel.
How to Make the Most of a Long Layover in William P. Hobby Airport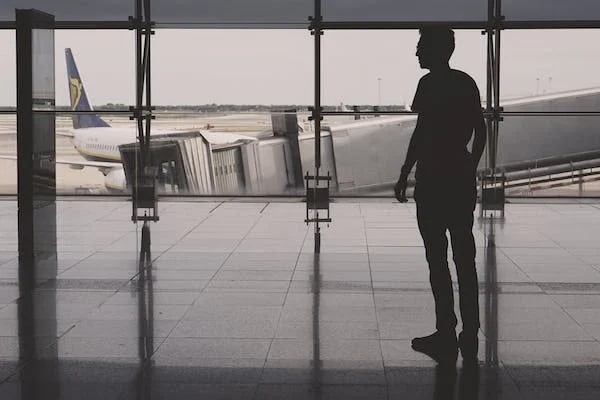 If you have 12 hours or longer at William P. Hobby Airport to kill, you may want to venture outside the airport to explore some of the nearby attractions. Here are some places you can check out or things to do near the airport: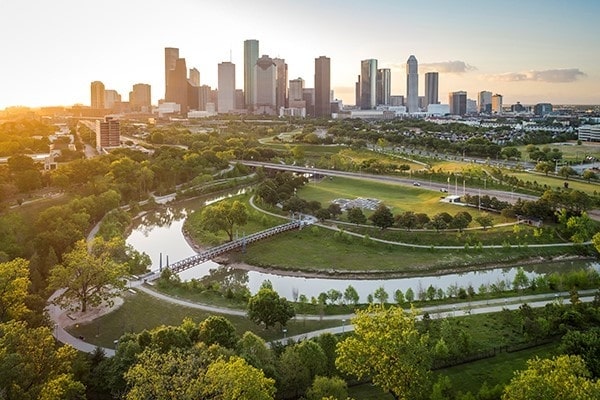 Buffalo Bayou Park is a 160-acre urban park that offers a variety of activities for visitors of all ages, from hiking and biking to kayaking and picnicking. The park has several playgrounds, dog parks, and open green spaces perfect for outdoor games.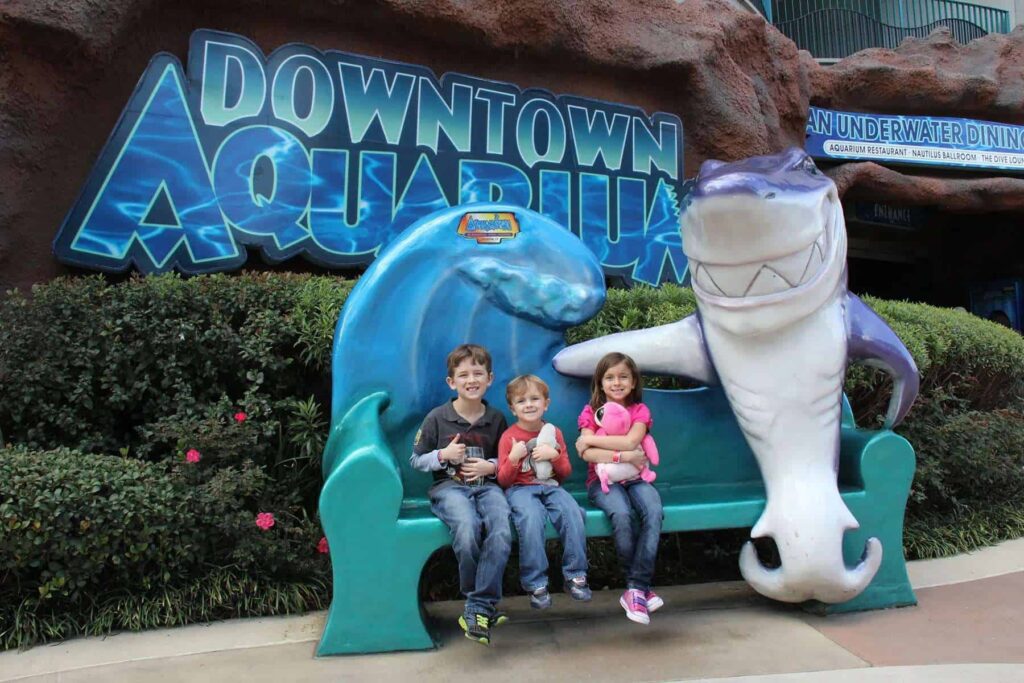 The Downtown Aquarium, a short drive from the airport features over 200 species of marine life from around the world. One of the main highlights is the Shark Voyage, a train ride around a 200,000-gallon shark tank.
Another must-see is the Louisiana Swamp exhibit, which is an authentic replica of a Louisiana swamp complete with sounds of nature. The aquarium also has a touch tank where you can interact or even touch a variety of stingrays, starfish and other sealife.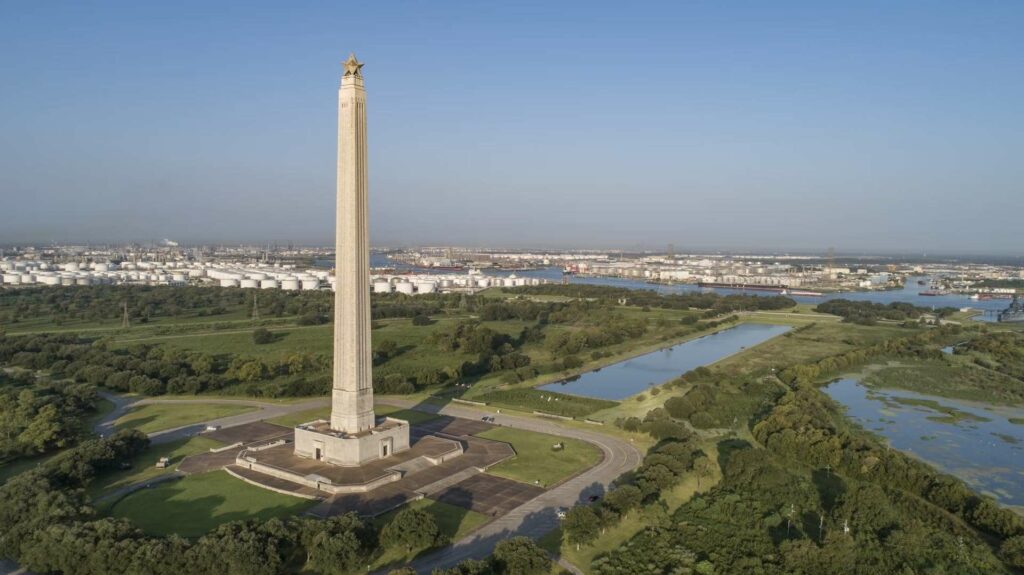 Located near the airport, the San Jacinto Monument and Museum houses artifacts and exhibits related to the Battle of Texas. The monument itself is an impressive 570-foot tower that offers stunning views of the surrounding area.
You can also explore the battlefield itself. The site features a number of historical markers and plaques that provide information about the battle and its participants, as well as a replica of the historic Texian army camp.
One of the most popular attractions in Space Center Houston is the Space Shuttle replica, which is suspended in the air and can be seen from multiple floors.
Visitors can also take a tram tour of the Johnson Space Center, where they can see historic mission control rooms, astronaut training facilities, and the space vehicle mockup facility.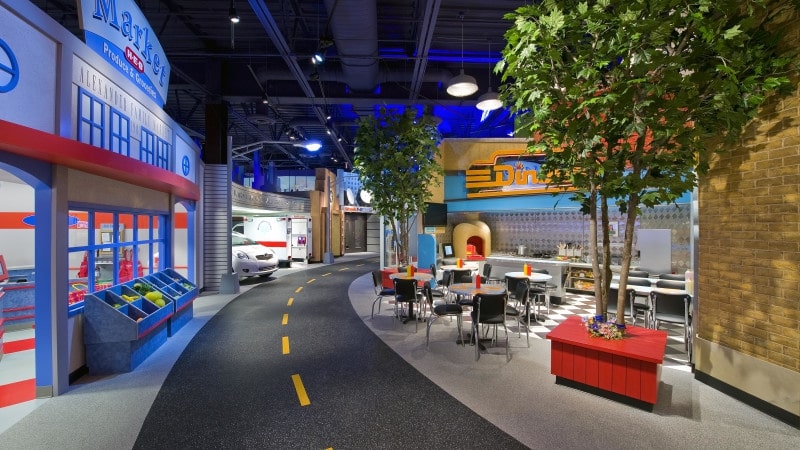 The Children's Museum has a variety of exhibits that cover a range of topics, from science and technology to art and culture. Kids can explore interactive displays that allow them to learn through hands-on activities and experiments.
Tips on How to Be on Time for Your Connecting Flight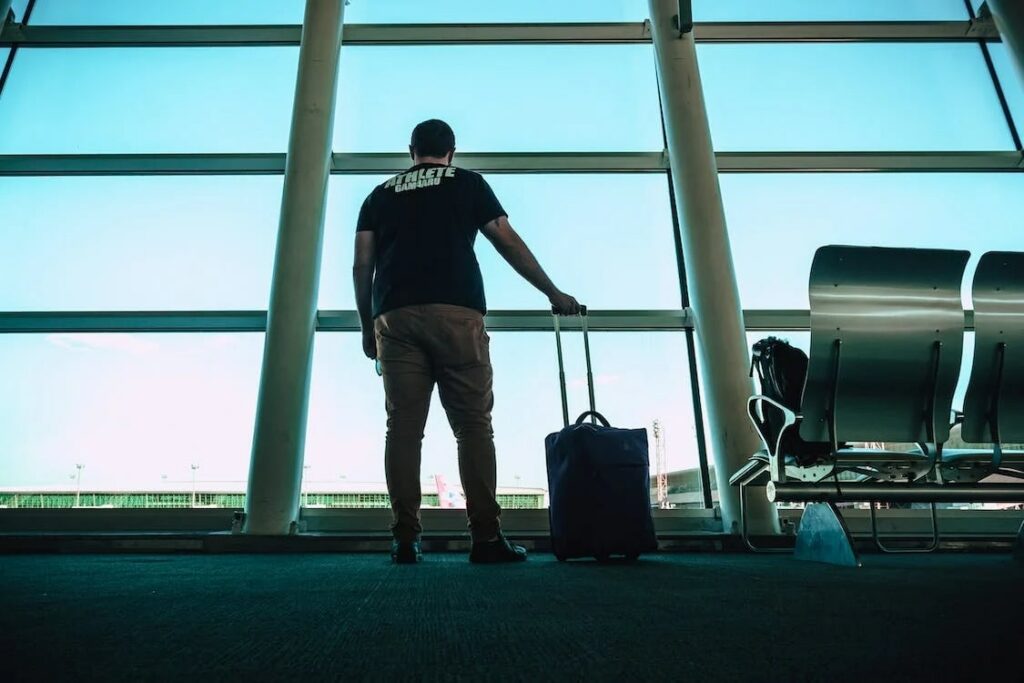 If you have a short layover in Houston, here are some tips to make the most of your time:
Avoid checked baggage: If you can, opt for a carry-on instead. This will save you time when you arrive at your destination, and you won't have to worry about retrieving your luggage during a short layover.
Check your luggage: If you have checked luggage, make sure to check if it will be automatically transferred to your connecting flight. If not, you will need to retrieve it and re-check it. This can take time, so plan accordingly.
Check-in online: If your airline offers online check-in, take advantage of it to save time at the airport. You can also download your boarding pass to your mobile device to avoid having to print it out.
Consider TSA PreCheck: If you are eligible for TSA PreCheck, it can save you time and hassle going through airport security. You can apply for TSA PreCheck online or at the airport.
Be prepared for security: Make sure you know the TSA rules and regulations before you arrive at the airport. Pack your carry-on bag appropriately and avoid bringing prohibited items to avoid delays at security.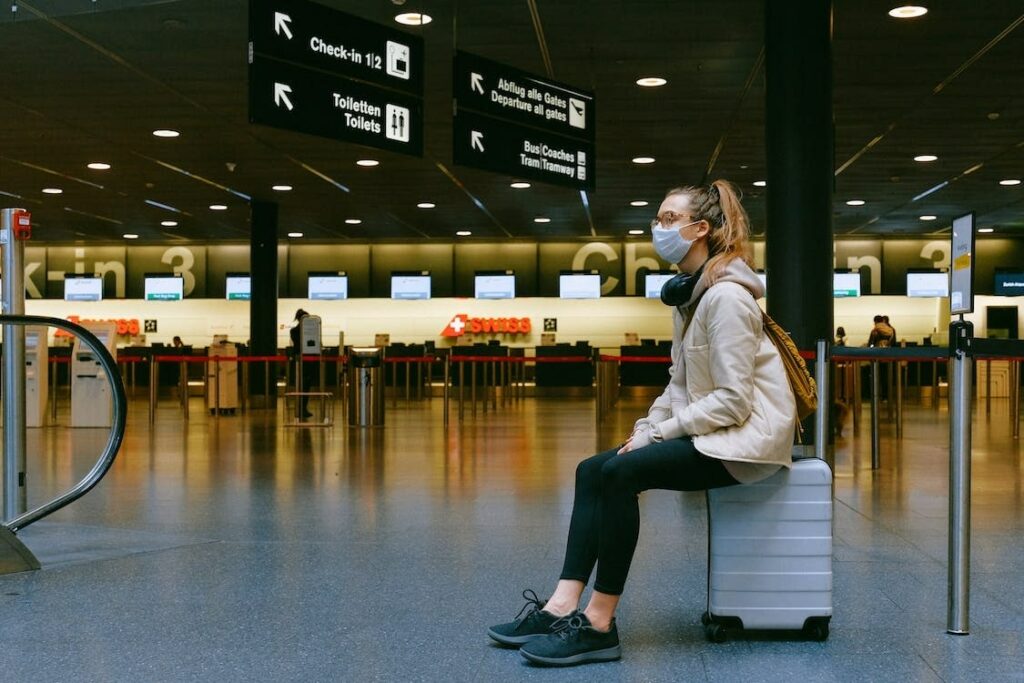 Use a map: If you're not familiar with the airport layout, use a map or ask an airport staff member for directions to your gate. This will help you avoid getting lost and wasting time.
Take advantage of airport services: Many airports offer services to help you get to your gate faster, such as shuttle services, moving walkways, and express security lanes. Check with your airport to see what services are available.
Stay near your gate: When you arrive at the airport, check the departure board for the gate of your connecting flight. Choose a seat close to the gate so you can quickly make your way there when it's time to board.
Factors to Consider When Choosing the Correct Layover Time in Houston
If you're flying into Houston from another country, you'll need to go through immigration and customs clearance at IAH. This can take a while, especially during busy times, so make sure you plan for at least two hours.

Houston's airports can be pretty big, so if you need to transfer between terminals, give yourself some extra time to get there.

At IAH, there are five different terminals, so be aware of where your connecting flight is departing from.
At HOU, the two concourses are closer together, so transfers are generally quicker.


Houston's airports have a variety of transportation options, including taxis, ride-sharing services, and shuttle buses. But, during busy travel times, these options can be delayed. Give yourself some extra time if you plan to use them.

Lastly, keep in mind that peak travel times can impact your layover experience. If you're traveling during the holidays or during other busy periods, give yourself more time to navigate the airport and make your connecting flight.