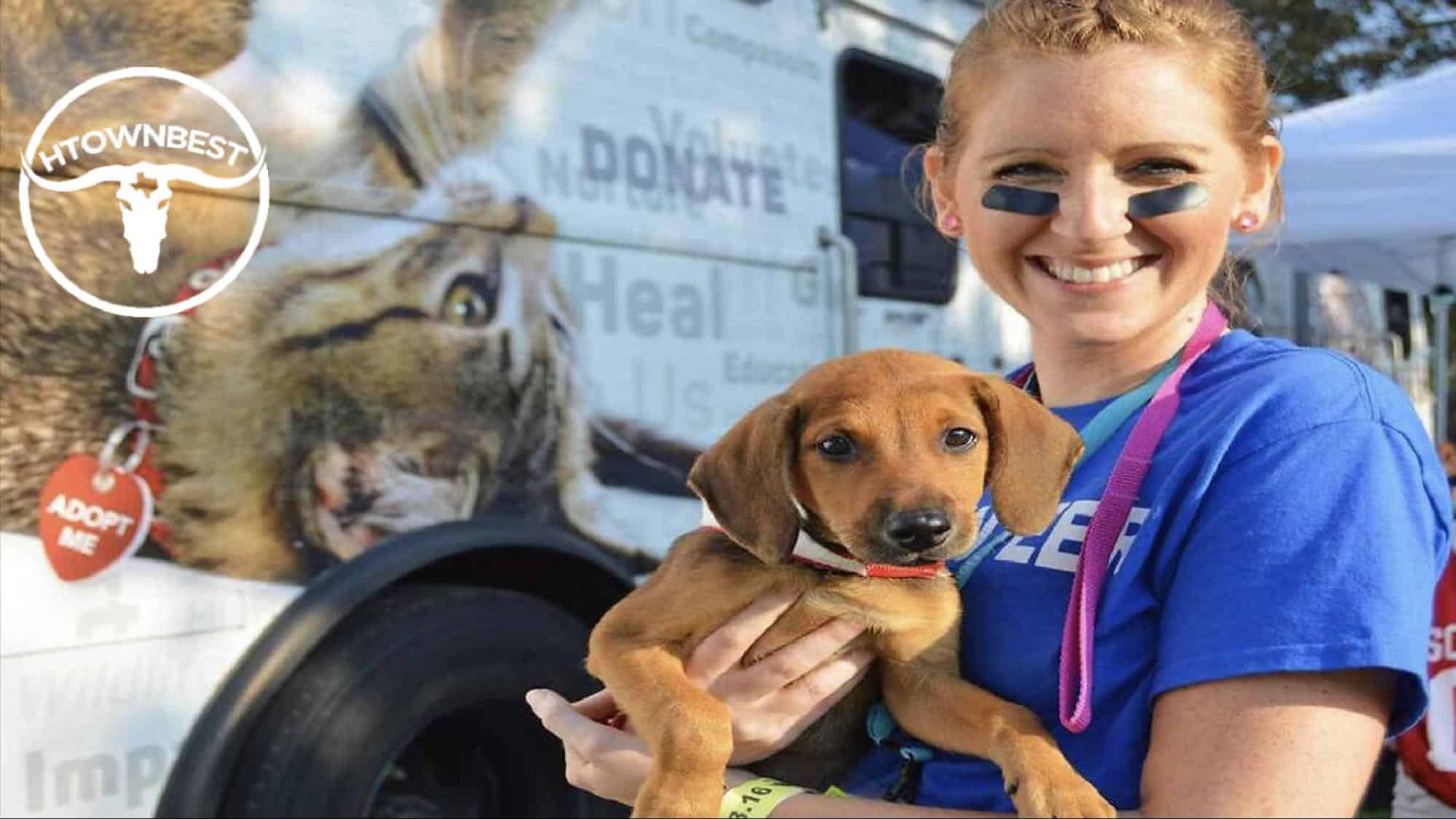 How-to Guide: Volunteering at an Animal Shelter in Houston
The process for volunteering at an animal shelter in our city is similar to that everywhere else.
To become a volunteer at a shelter for animals in Houston, simply get in touch with a facility in your area and let them know you're interested in helping out.
Alternatively, you can check the animal shelter website to see if they have a volunteer application posted or go in person to fill out an application at the shelter of your choice.
This is the gist of it. If you want a more detailed guide to the process, read on.
How can I volunteer at an animal shelter in Houston?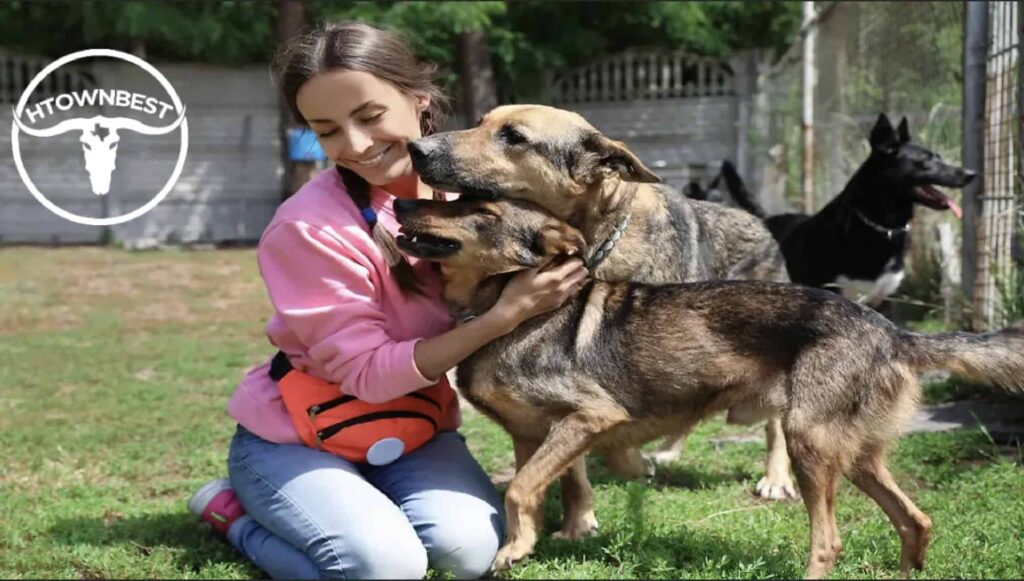 You can volunteer at an animal shelter in Houston by following these steps.
1. Choose an animal shelter or humane society
First, get in touch with the humane organization or animal shelter in your area. If you want to get involved with the group, you can reach out to a volunteer coordinator who works there.
Next, seek out the shelter's online resources, including anything related to volunteering. Remember, not all shelters have websites, and those that do may not contain much information.
Thus, there is a wealth of knowledge that may be gained from the volunteers who are currently or have previously been active with the shelter.
Additionally, think about how far you'd have to travel, what kind of animal it would be, and what the specific requirements of that shelter would be.
In the end, choosing between two neighboring animal shelters may come down to which one has the greater need for volunteers. So, find out how animals are socialized and handled, what equipment is used, what the shelter's yard looks like, etc.
Here are some animal shelters and humane societies in Houston for your consideration. 
Houston Humane Society
Address: 14700 Almeda Rd, Houston, TX 77053, United States
Citizens for Animal Protection 
Address: 17555 Katy Fwy, Houston, TX 77094, United States
Contact Info: +1 281-497-0591
Houston SPCA
Address: 7007 Old Katy Rd, Houston, TX 77024, United States
Contact Info: +1 713-869-7722
Special Pals
Address: 3830 Greenhouse Rd, Houston, TX 77084, United States
Contact Info: +1 281-579-7387
BARC Animal Shelter and Adoptions
Address: 3300 Carr St, Houston, TX 77026, United States
2. Consider the animals you want to work with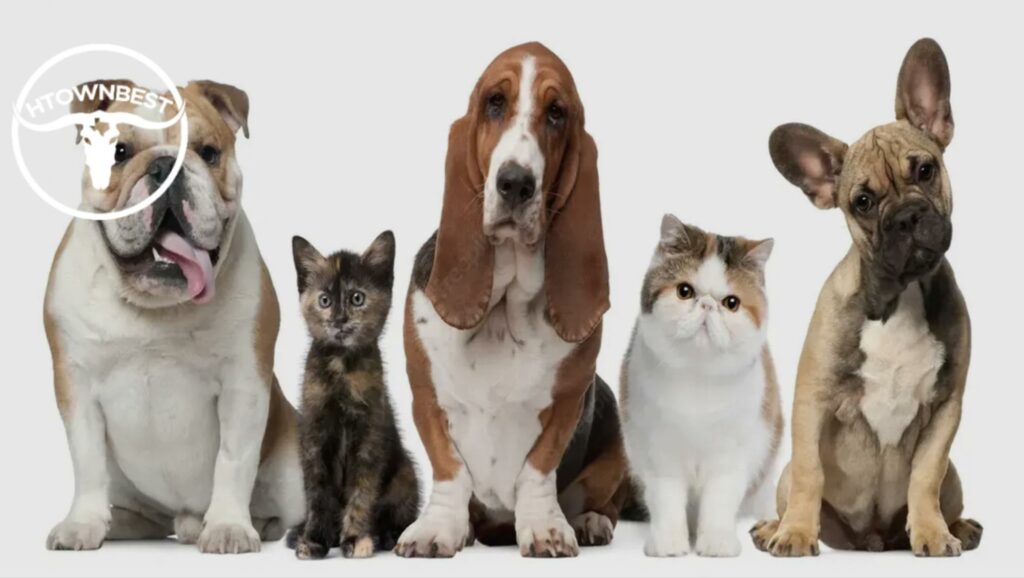 It's not hard to find a place that takes in dogs and cats, but you could have a harder time finding one that takes in more unusual animals.
Depending on the organization, you could get to pick whether you work with dogs or cats, or you might be able to deal with both. However, it's important to remember that you might not be allowed to interact with the animals right away.
Many animal shelters require you to put in some time working there before you are allowed to interact with the animals in your care.
3. Take time to learn about the different volunteer positions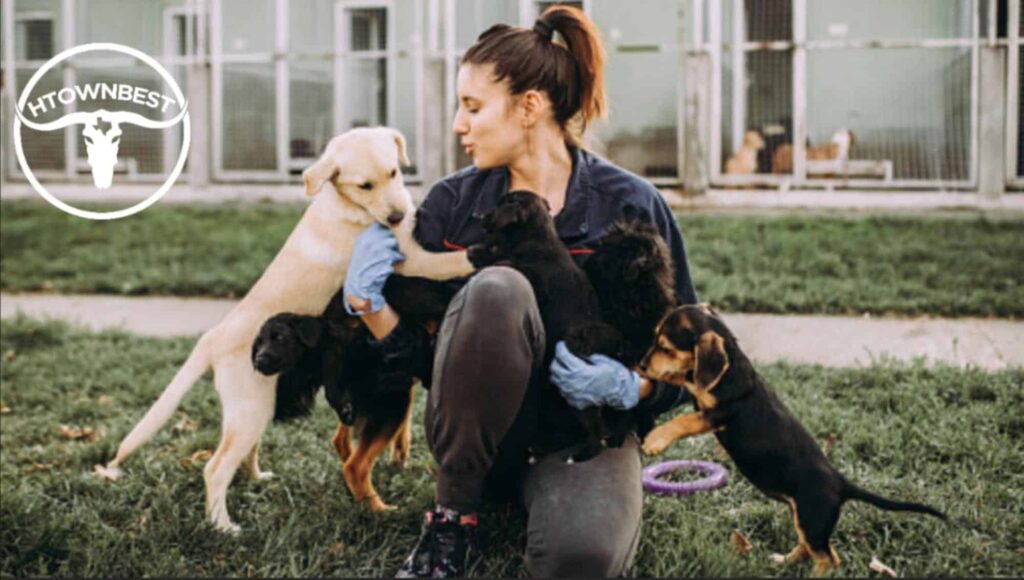 There is no set role in volunteering at an animal shelter or humane society. Rather, you fill in wherever help is needed.
Before you can start doing hands-on work with animals, you might have to put in some time on administrative or clerical jobs. Tasks like laundry, dishwashing, floor scrubbing, and office labor are typically essential to the proper operation of a shelter.
We recommend finding out if there are any volunteer opportunities nearby. Volunteers are essential to the daily operations of animal shelters, from walking dogs and cats to cleaning cages and grooming animals.
However, you may also be able to assist shelters by participating in their off-site adoption events or fundraising efforts. So, tell the shelter if you have any relevant specialized talents.
Volunteers can also help by maintaining the shelter's website, providing legal advice or medical services, taking photographs of adoptable animals for online listings, or even making and donating works of art to be sold to raise money for the shelter.
Some common volunteer opportunities at the animal shelters and humane societies in Houston include the following. 
Brand Ambassador
These types of volunteers lend a hand by approaching local businesses to ask for donations and sponsorships. They also make sure local businesses in the Houston area have copies of the shelter's promotional materials and event flyers.
Administrative Assistance
Administrative assistance volunteers help with administrative tasks like data entry, producing adoption bags, making phone calls, and sending out letters.
Dog Bathers/Groomers
Give adoptable pets a wash and a good brushing to make them more appealing to potential owners.
Matchmaker
These volunteers help get animals adopted by coordinating introductions at the pet adoption center.
Dog Walker
To ensure that the shelter's dogs get the socialization and exercise they need, these volunteers take the dogs on walks along picturesque trails in the Houston area and to off-leash dog parks.
Dog Condos Assistant
Helpers at Dog Condos keep an eye on those who are interested in adopting our little dogs or puppies to make sure everyone is safe.
Cat Cuddler Attendant
These volunteers keep an eye on the kitties as they bake biscuits, meow, and sniff around. They also help cats adjust to new environments and answer questions from prospective adopters.
Mini Mammal Buddies
Mini mammal buddy volunteers pet and snuggle with small mammals, such as rabbits, ferrets, and guinea pigs, as they wait for their future homes.
Pet Pantry
These volunteers donate their time and energy to helping those in need while also satisfying the dietary requirements of animals in the form of stray and abandoned pets.
Humane Education and Community Outreach
Humane education and community outreach volunteers teach kids about responsible pet ownership and how to spot signs of animal mistreatment by visiting their schools. Moreover, they talk about animal welfare at events like festivals and fundraisers.
Clinic Assistant
Help the veterinary staff at the shelter and in the community care for patients as a clinic assistant. By the way, you have to be over 18 to apply for this volunteer position.
Adoptions Greeter
Provide information about the adoption process and meet and greet prospective adoptees.
Doody Patrol
Clean up any dog poop that may have been left on walking paths or in the doggie daycare. Help maintain a sanitary environment for the toys used by animals.
4. Visit the shelter and fill out an application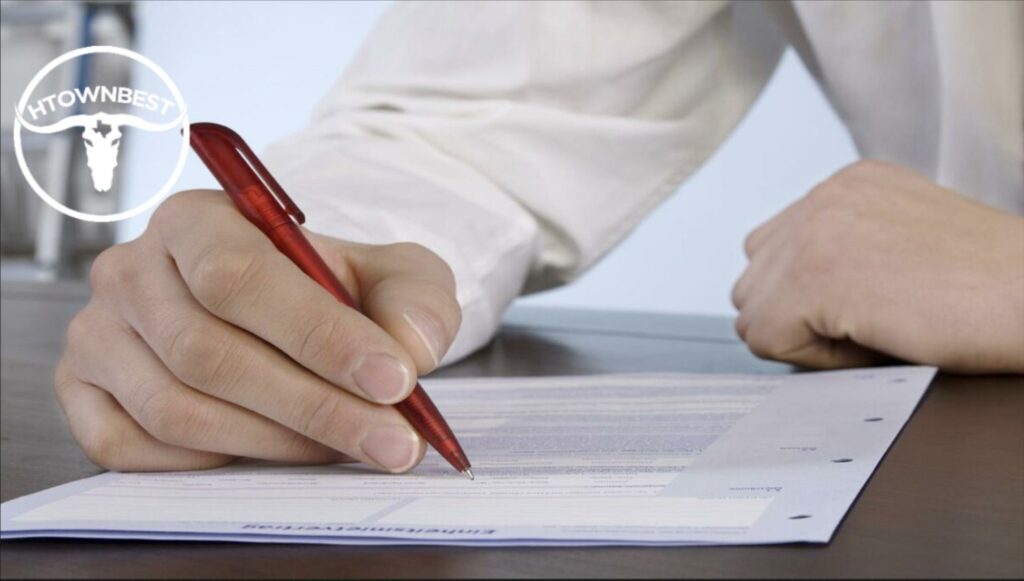 You can contact the shelter via phone, online, or in person. Check out the vibe, and check if the animals look happy and healthy.
Seek out a volunteer application if you're still interested in working at the shelter of your choice. If you have any queries regarding volunteering, don't hesitate to ask the staff.
In fact, consult the shelter's owner or a staff member, if at all feasible. If the owner is unavailable when you visit, a worker or current volunteer will typically make contact on your behalf.
Typically, shelters will provide you with paperwork to fill out and a set of ground rules to follow. This could be a paper document or an electronic submission.
In some cases, a copy of your birth certificate and a government-issued photo ID will be required. Be thorough and honest in filling out the application, and double-check your answers to ensure accuracy.
A background check into your criminal history may be required. Any reputable shelter would screen its volunteers thoroughly to ensure they are reliable.
5. Be aware of the volunteer requirements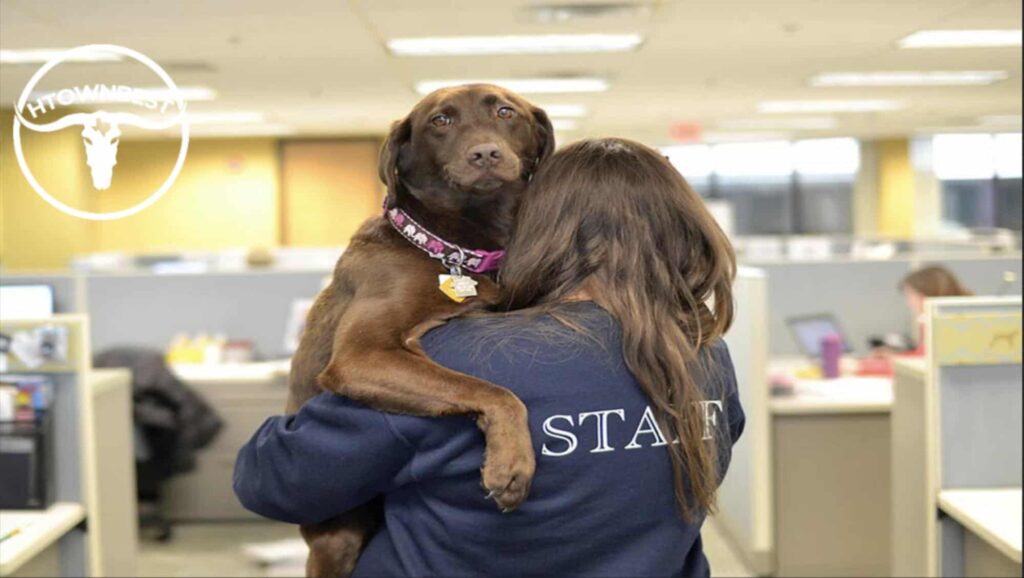 The requirements you'll need to accomplish the work at a given shelter varies widely. Having previous expertise with animals is beneficial if you intend to work directly with animals at any shelter.
The standard minimum age requirement is 10. Some shelters have family volunteer programs where children and their parents can come in and help out.
It's a good idea to contact multiple shelters because you might be too young to volunteer at one organization but old enough at another.
Most animal shelters and humane societies ask for volunteer work that requires a long-term commitment. Depending on the shelter, a one-year commitment may be necessary before they will invest in training you.
One shift every other week is typically required at shelters. Depending on the volume of work, shifts could be either two or four hours.
Volunteers must be capable of performing the required physical tasks. Standing or walking for up to three hours may be required for many volunteer opportunities.
To qualify, you'll have to have a strong lifting ability of at least 20 pounds. Moreover, volunteers must possess the sensory faculties necessary to observe and understand animal communication.
Also, they must have the ability to maintain an upbeat disposition. After all, volunteering at an animal shelter may be stressful at times. 
6. Take time to organize your volunteer schedule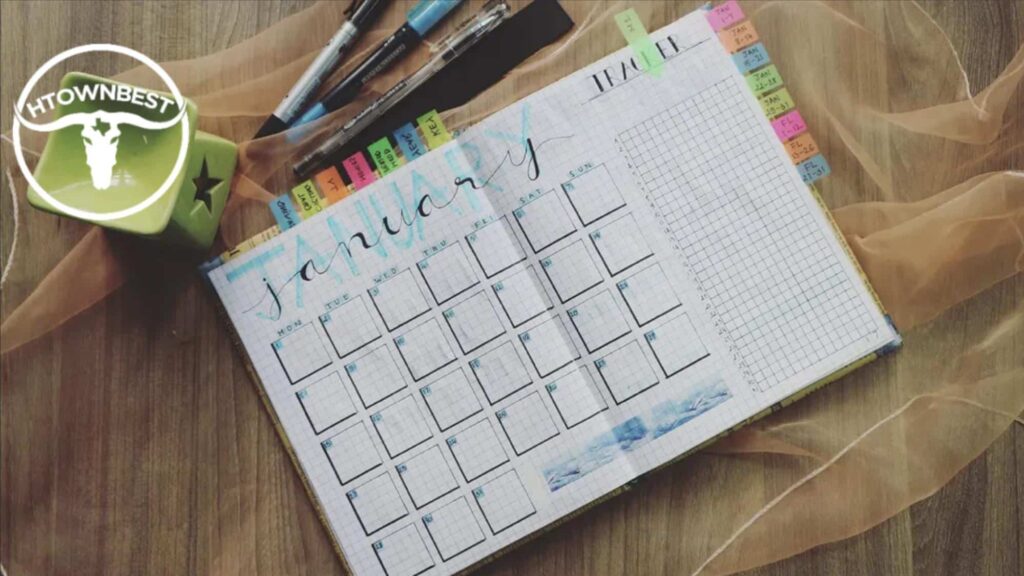 Though most opportunities to help animals and do upkeep occur during the shelter's open hours, you may be asked to do so at other times. The majority of shelters are open every day of the week, though they may have reduced hours on the weekends.
Possible volunteer times include evenings and weekends. In most cases, the shelter owner will specify the activities that are permitted at a given time.
The animals need care beyond just being fed and housed, and that care includes giving them a bath and letting them interact with people. While some shelters need volunteers to work set hours, others welcome help whenever it's offered.
There may be a limit on the volunteers that can help out at any given shelter. You should inquire as to the days and times that are open in order to locate one that works with your schedule.
7. Make sure to attend the volunteer training session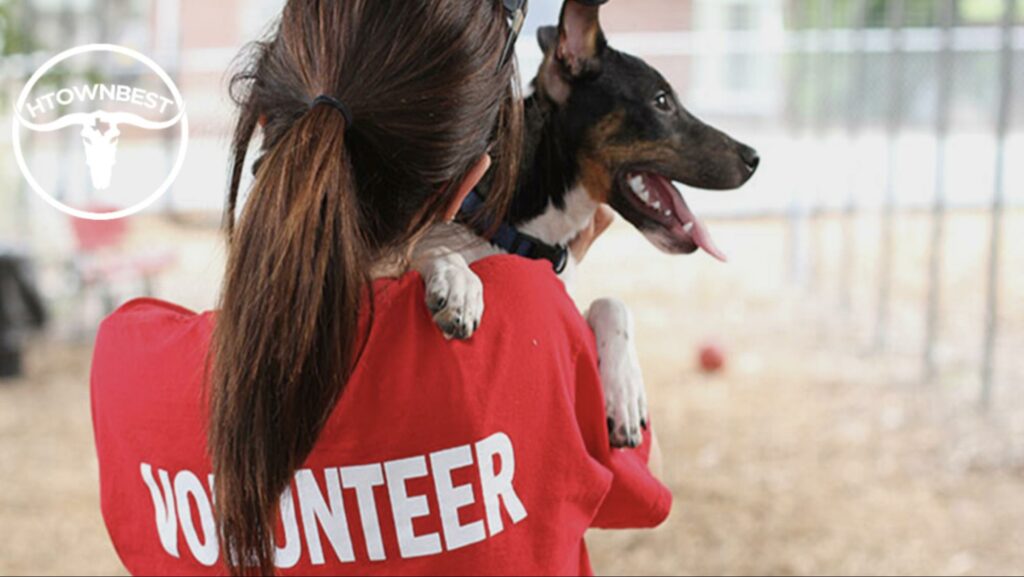 Before you can start working at the shelter, you must attend a training session. During this time, you will meet the personnel, get oriented to the workplace, and learn your specific roles.
In some shelters, you may need to register in advance for a monthly training session. You can get trained at other shelters whenever it's convenient for you.
Follow any further pre-startup instructions given to you by the shelter. 
8. Show up at the animal shelter ready to volunteer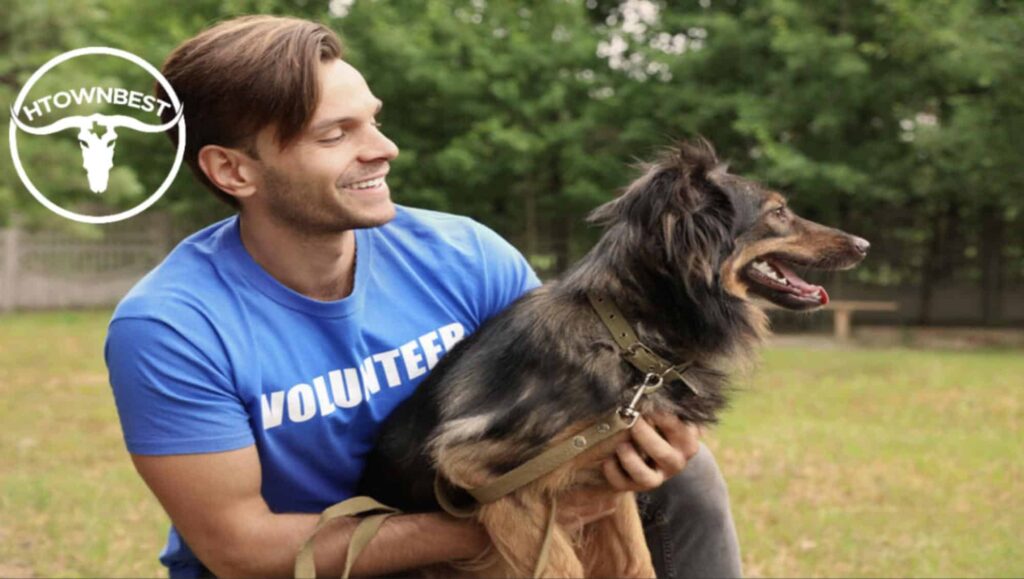 Here are some things to remember before showing up on your first day of volunteering.
If you need to work outside, be sure you're wearing weather-appropriate clothing. Depending on your errands, you might want to pack either tennis shoes or rubber boots.
Avoid having shiny jewelry stolen, broken, or used as a weapon by the animals, it's best not to wear any at all.
Bandages, peroxide, and antiseptic lotion are helpful to have on hand.
---
FAQs about Animal Shelters in Houston
How old can you be to volunteer at an animal shelter in Houston?
In Houston, Texas, you can be as young as 10 years old and be able to volunteer at an animal shelter. However, volunteers under the age of 15 must have a parent or legal guardian present who is at least 21 years old during their volunteer shifts.
What can I do if I'm not able to volunteer at an animal shelter right now?
If you're not able to volunteer at an animal shelter, you can put your name down to volunteer at the shelter and you'll be on the waiting list. If you sign up for this waiting list, you may get a call asking for assistance whenever a new position becomes available.
Donating money and pet supplies is also a good alternative to volunteering lengthy amounts of time at an animal shelter.
What are some common items an animal shelter may need?
Every single animal that enters a shelter needs to be provided with food, playthings, a comfortable bed, and grooming supplies.
What do animal shelters need the most?
Animal shelters need money the most as they work with tight budgets and are often limited to the care that they can provide for pets.