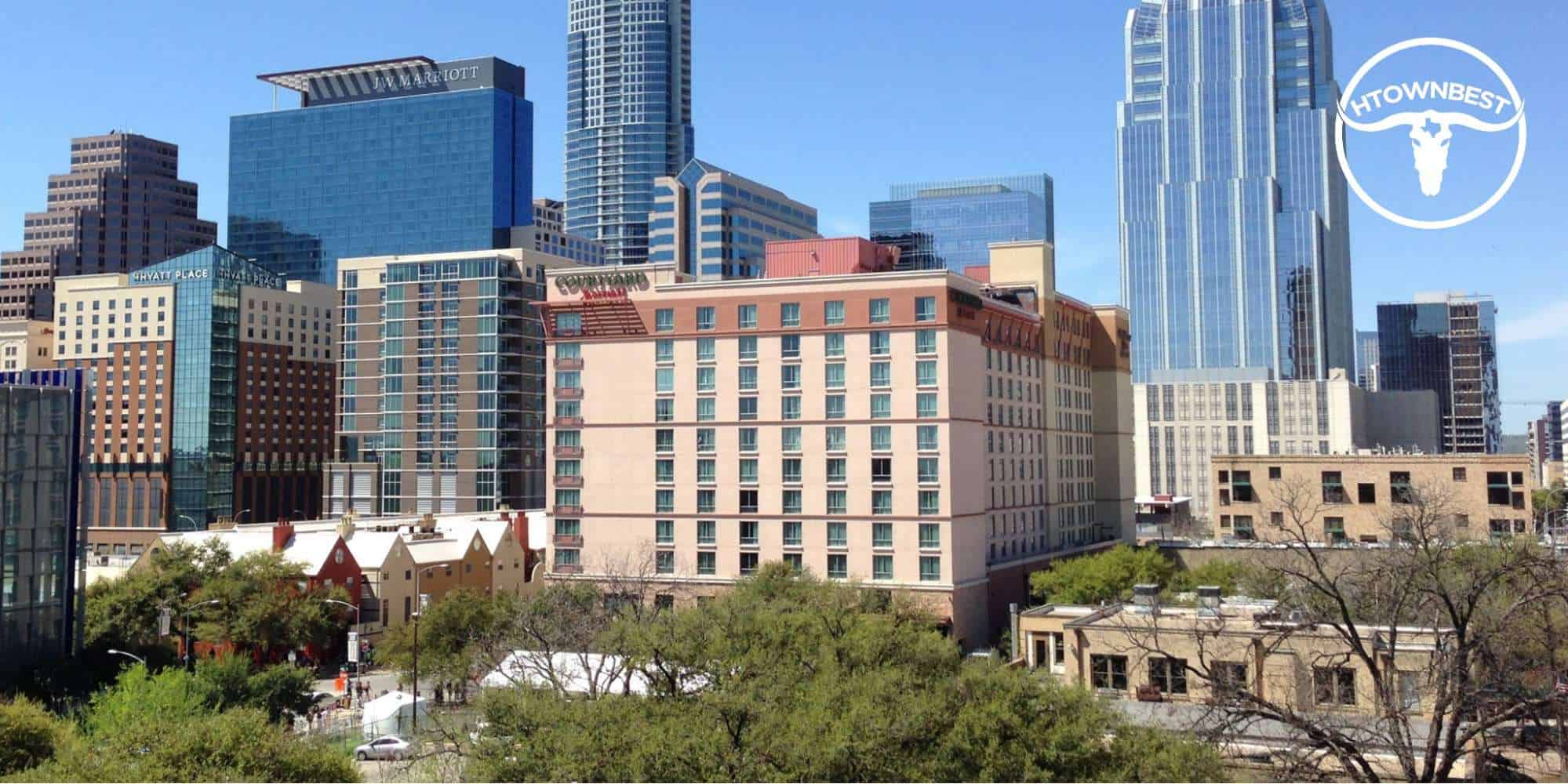 Is Houston The Most Diverse City in the US?
Houston easily tops the list of the most diverse cities in the United States. The sprawling metropolis is home to approximately 2 million people that comprise the most ethnically-diverse population in the country, according to Governing: The Future of States and Localities.
In addition to that, our research shows that Houston is the most diverse among the large cities in the US, while Texas is the most diverse of all the states in America. 
Diversity in the US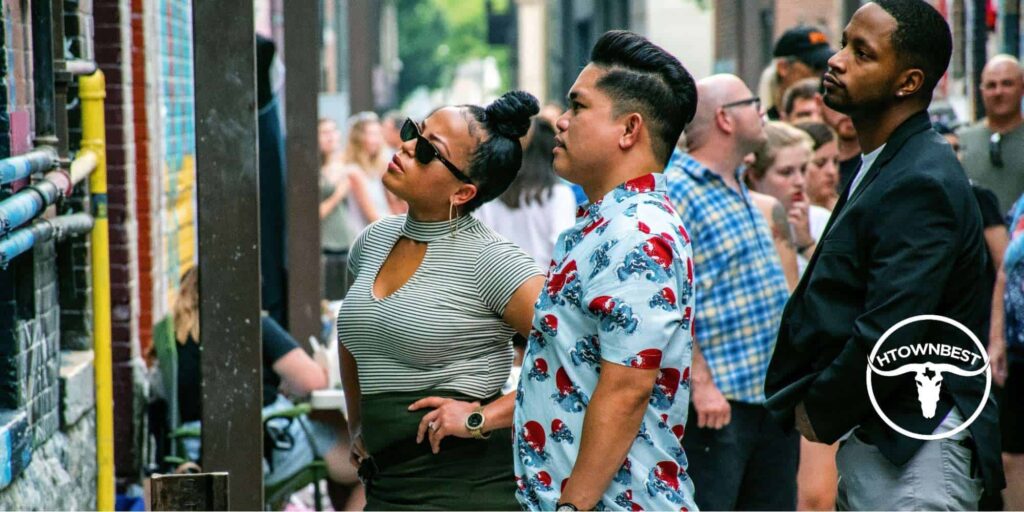 USINDO Org. classifies the United States of America as among the most multicultural and ethnically diverse countries in the world. Statistics also show that it is the third most populous nation that has accommodated large-scale immigration over the years.
As of July 2022, the population estimates of the country has reached a whopping 333 million, comprising 7 different ethnic groups. The most predominant group is white, to be followed by hispanics and african americans.
The population percentage allocation is as follows:
| Racial Origin | Population Percentage |
| --- | --- |
| White | 59.30% |
| Hispanic or Latino | 18.30% |
| Black or African American | 13.60% |
| Asian | 6.10% |
| Biracial | 2.90% |
| Alaskan Native or American Indian | 1.30% |
| Native Hawaiian or Pacific Islander | 0.30% |
While we can see that it is a nation that has long become a melting pot, studies show an increase in racial and ethnic diversity since 2010 through the US Census Bureau.
Studies from Governing reports that the most diverse cities in the US have Texas, New Jersey and New York at the top of the list. On the other hand, the least diverse cities include Utah, Vermont, and Maine.
| MOST DIVERSE CITIES | LEAST DIVERSE CITIES |
| --- | --- |
| Texas | Utah |
| New Jersey | Maine |
| New York | Vermont |
| California | New Hampshire |
| Maryland | Idaho |
| Illinois | Montana |
Included in the same study is a report showing Houston, Texas as the overall most diverse city, while Provo, Utah as the least diverse city in America.
In addition to this, a study from WalletHub shows Houston as the most diverse for large cities with populations over 300,000. On the other hand, Jersey city is most diverse for mid-sized cities with 100,000 to 300,000 residents, and Gaithersburg for small cities.
| CITY CATEGORY | MOST DIVERSE |
| --- | --- |
| Large cities (population: >300,000) | Houston |
| Mid-sized cities (population: 100,000 to 300,000) | Jersey City |
| Small cities (population: <100,000) | Gaithersburg |
Houston as a Diverse City
Houston is currently the largest city in the state of Texas state, and the 4th largest in the US. With an annual growth rate of 0.88% and an annual population increase of 1.40%, its recorded population stands at 2,313,238 in 2020.
Generally, the city of Houston is a melting pot and a home to more than 5 races. The composition is dominated mainly by a white population, and a small demographic of Pacific Islanders.
| RACE | POPULATION COMPOSITION |
| --- | --- |
| White | 51.54% |
| Black or African American | 22.83% |
| Hispanic | 11.35% |
| Asian | 6.87% |
| Native American | 0.35% |
| Pacific Islander or Native Hawaiian | 0.05% |
| Bi-racial | 7% |
Fort Bend is the most diverse of the Houston counties, with a consistent rate for a span of 7 years. Harris County follows closely with a relatively close rate, while Montgomery County shows the highest improvement in diversity rate over time.
As for the ethnicity to population density, Fort Bend still stands as the most diverse, with residents that are 30% white, 24% hispanic, 20% black, and 20% asian.
Harris County is predominantly occupied by hispanic communities at 43%, while the white residents comprise 29%, black residents comprise 19%, and asians at 7%.
Montgomery, on the other hand, is least diverse, given that it has a largely white population comprising 66%.
| COUNTIES | Hispanic | Black | Asian | White |
| --- | --- | --- | --- | --- |
| Fort Bend | 24% | 20% | 20% | 30% |
| Harris County | 43% | 19% | 7% | 29% |
| Montgomery | 26% | 6% | 66% | 3% |
In the totality of Houston, the white demographic has steadily decreased by 30% in a span of 37 years. Meanwhile, the hispanic and asian demographic increased, and the black demographic more or less remained the same.
In terms of the language they speak, World Population Review shows that 51.6% of Houstonians only speak the English language. This is followed by Spanish speakers comprising 38.2% of the population.
Asian and Pacific Island language speakers comprise 4.5%, while Indo-european language speakers comprise 3.5%. Other language speakers comprise only 2.2%.
| LANGUAGE | DEMOGRAPHIC |
| --- | --- |
| Only English | 51.60% |
| Spanish | 38.20% |
| Asian and Pacific Island | 4.50% |
| Indo-European | 3.50% |
| Other | 2.20% |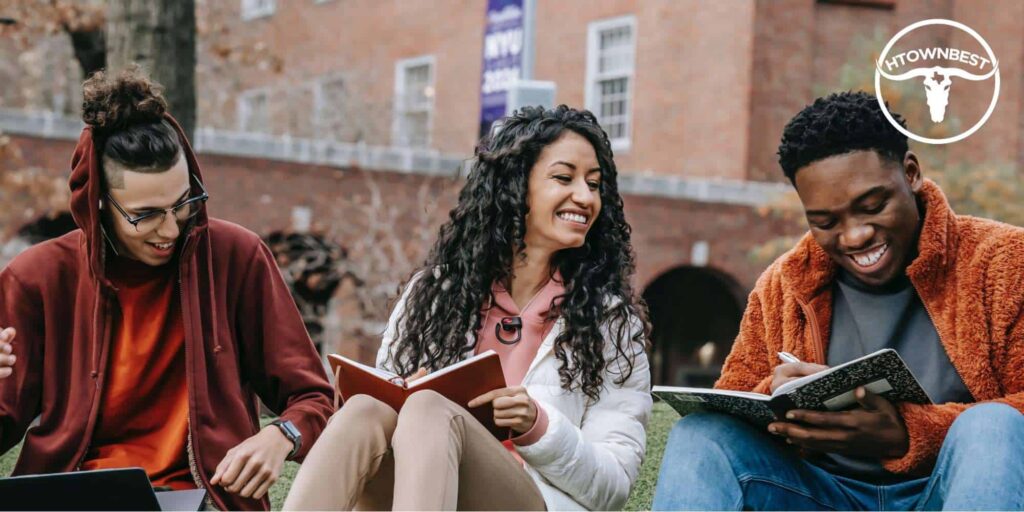 Having been regarded as a highly diverse place allowed the city to use this as their main selling point in attracting movers, travelers, and business people. From what we can discern, we can see it has done well for the city.
In general, Houstonians regard that diversity caused by immigration can be a good thing. Around 70% of the population look at this change at a positive angle.
That being said, any can attest to the inherent cultural diversity and inclusivity in most Houstonian communities, and how this has contributed to the overall growth and progress of the city.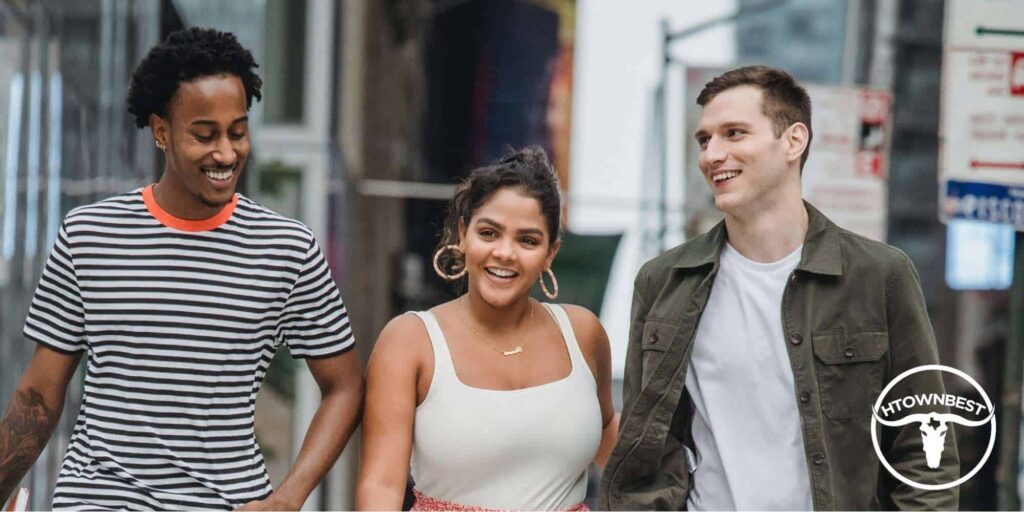 As per Understanding Houston, Houstonians experience better upward mobility, less discrimination in social and corporate environments, and more employment and educational opportunities. 
This is in comparison to other large cities in the US.
Because of this, we can see how the steady increase in population over the years makes sense.
The Texas Demographic Center estimates a projected state population of 34.9 million by 2030. This shows a 16% increase within a span of 10 years.
In connection with this, Houston is projected to receive over a million more residents throughout the same timeline. This forecast shows a growth rate of 17%.
Indeed, having Houston at the top ranks for diversity is an impressive feat for the city. It assures people from all walks of life and backgrounds that this sprawling metropolis has a place for them.
This has also battled against discrimination and racism, while reinforcing connections amongst communities. Such an initiative in the city has helped set the tone for diversity within the nation, and it's something that we can be proud of.