Your Guide to 15 of Houston's Top Nonprofit Organizations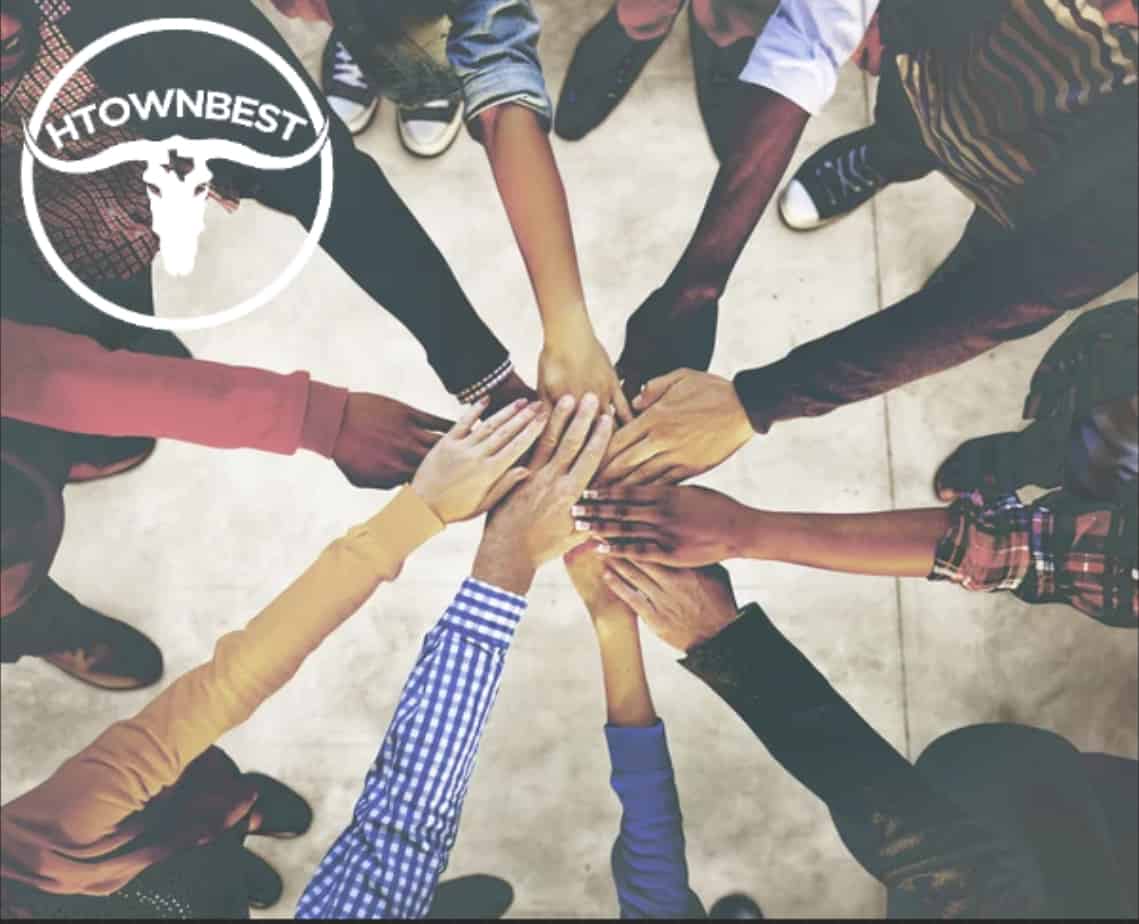 There's nothing wrong with getting help. We all need help sometimes.
It's why we hire people like professional organizers or makeup artists—to help us accomplish something we can't do on our own.
But often, people associate getting help with helplessness or shame. In reality, helping others and getting help is nothing to be ashamed of!
That's something we tend to believe at Houston. All over Houston are nonprofit organizations that dedicate their time and efforts to people who need help in various ways.
Here are 15 nonprofit organizations in Houston worth checking out if you need help or want to give back to the community.
1. Houston Food Bank
Many people struggle to fulfill the basic need of eating enough meals per day. Fortunately, Houston Food Bank is doing its part, helping provide meals to over 800,000 people every year.
The members of Houston Food Bank do their best to alleviate the devastating effects of hunger by offering nutritional education to anyone willing to learn to be their own nutritionist.
One of their programs, Backpack Buddy, is proving to be a success among children who lack proper nutrients. Because of the program, underprivileged children all over Houston can go home with delicious foods in their bellies.
2. Barbara Bush Literacy Foundation
Imagine if every child had their own bookstore or personal library at home—that's exactly what Barbara Bush Literacy Foundation is aiming to accomplish.
This organization isn't just beneficial for children, but for adults too.
Adults who aren't able to read shouldn't be ashamed of themselves. Unfortunately, though, many today make illiterate people feel worthless.
Barbara Bush Literacy Foundation is doing its best to help adults overcome illiteracy. They do this by partnering with various literacy research programs and local libraries.
As for children, the foundation provides an online library—My Home Library—for anyone to go online and choose six books of their choice for free.
Of course, every little donation plays a role in their success.
3. Houston Justice
People make mistakes every day. Some, unfortunately, make more tragic mistakes than others or associate with the wrong crowd and end up in jail or prison.
Being convicted of a crime whether wrongfully or just can cause a person to lose hope. At the end of the day, those who are in jail/prison are people too.
Houston Justice, a nonprofit advocacy group, aims to assist those inmates, regardless of race. They have partnered with Harris County to launch Project Orange, which enables volunteers to enfranchise eligible citizens in Harris County Jail.
Thanks to Project Orange, during the last election cycle, over 600 inmates and their family members registered to vote.
Inmates awaiting trial, many of whom don't know they can still vote, become involved in the electoral process, while volunteers become more empathy-driven through their exposure to Project Orange.
4. Kids In Need of Defense
As children seek refuge alone, they should have their rights and well-being protected. Kids In Need of Defense stands by this notion.
Quality legal representation is provided to every child who appears in immigration court. KIND does its best to bring children fair treatment amongst top law firms where many child immigrant cases are swept under the table.
A majority of the children KIND assists are on the run from violent people that the government doesn't provide protection for.
So the attorneys at KIND work hard to make sure every child doesn't have to return to violent situations or be at risk for death.
5. Air Alliance Houston
It is everyone's right to breathe clean air. Houston's Air Alliance is a non-profit advocacy group promoting environmental equality and reducing air pollution impacts.
Monitoring industrial pollution and advocating for protective city policies are some of the main ways the Air Alliance Houston strives to make a difference in the world.
The various campaigns they advertise and create teach people about the devastating impacts the horrid air quality has on Houston communities—specifically people faced with poverty and people of color.
6. Project Row Houses
What started off as an experiment to enlighten the people of Houston about culture and art has turned into an empowering way of bringing unique housing to the community.
It all started more than twenty years ago when several African American artists grew tired of the dull apartments around them and bought out shotgun houses hanging on a thread.
Over the past years, those shotgun houses became a work of art, a symbol to those to see the light on the other side of poverty. The original homes are now on display at the Smithsonian Natural Museum of African American History and Culture.
Today, though in Houston, many of the Project Row Houses are homes for single mothers or artist studios. Project Row Houses is constantly expanding its free programs and classes to the general public.
7. Montrose Center
Mental health awareness is something that's becoming vital around the world.
Houston's Montrose Center is a mental health organization that started off with one therapist who aimed to assist people in grasping their mental illnesses.
Now, Montrose Center is one of the largest mental health community centers in the entire USA. As a non-profit organization, they provide shelter to the homeless and those abused.
Additionally, they offer meals to seniors, job training for homeless teens, a clinic, and a variety of other programs.
8. Baker Ripley
Baker Ripley is a firm believer that anyone can make an impact on a person's life. The volunteers of Baker Ripley bring together people with low income and opportunities that can change their lives.
Financial stability is something everyone desires, so Baker Ripley assists people in learning how to improve their financial situation by working alongside those in their own community to create a change.
This organization provides various after-school programs, daycare, senior citizen care, job training, disaster relief, etc.
9. Galveston Bay Foundation
Although you may not be able to see Galveston Bay from your corporate housing window, Galveston Bay is essential to keeping the beauty of Houston.
Therefore, the Galveston Bay Foundation fights to protect the natural resources that are slowly dying out.
The foundation teams up with various partners to advance in its commitment to research and science. They work to preserve the land, advocate, educate, and restore the natural habitat of Galveston Bay.
10. Friends of Texas Wildlife
Not everyone can volunteer at an animal shelter but animal lovers can support Friends of Texas Wildlife—an organization dedicated to rehabilitating the wildlife in Texas.
Any animal that is orphaned, injured or displaced that finds its way to Friends of Texas Wildlife ends up receiving all the love it needs to be back on its feet again.
Moreover, they provide an education to all who are willing to learn about a safe way to coexist with animals in their environment.
11. The Center for the Healing of Racism
The Center for the Healing of Racism started with a few friends discussing the adverse impacts of racism. These conversations with one another soon turned to the whole world.
The people involved at The Center for Healing Racism are on a pathway to healing racism as it destroys the equality of people. Various workshops help millions nationwide to overcome their prejudices and racial thoughts towards others in their communities.
12. Writers in the Schools
Oftentimes children are told to get out of their heads and face reality. Imagination is shunned throughout most of the school day and replaced with memorization skills instead.
Writers in the School is an organization that does the exact opposite and encourages imagination in children by teaching them the best way to fuel it—writing.
In a sense Writers in the School provides a much-needed escape for children who are worn down by the terrors of reality. Thousands of children can learn from professional writers how to tell their own stories and be in control of their own imagination and life.
13. Children's Assessment Center
No child deserves to undergo sexual abuse. Unfortunately, sexual abuse is common all over the world.
The Children's Assessment Center in Houston works hand in hand with Houston's law enforcement to assist victims of sexual abuse. To spare children from more traumas, they have their own kid-friendly interview space and medical clinic.
Kids who are assaulted need to feel supported and secure, which is what the Children's Assessment Center aims to do.
14. The Beacon
Homeless people deserve to be clothed, showered, and fed. Most importantly, homeless people deserve a home.
Housing homeless people is the main goal of The Beacon, an organization that strives to empower homeless people with the appropriate aid they need.
The Beacon does more than just house homeless people, but they also provide help for recovering addicts, health care, and a savings program for people needing to get back to a normal life.
15. The House of Charity
The House of Charity focuses on helping children become strong, productive, and healthy adults. What first started off as a laundry room blossomed into a home that's provided aid to thousands of children.
Besides housing children in need, The House of Charity provides disaster relief, free surgical treatments, fire safety, etc.
All of the above nonprofit organizations strive to make the community of Houston a better place for everyone. Whether we need help or not, we too can assist in helping others who are in a need.
True, not all of us can start our own nonprofit organization, but we can support the existing ones in Houston. Besides, you never know who your act of kindness may help.