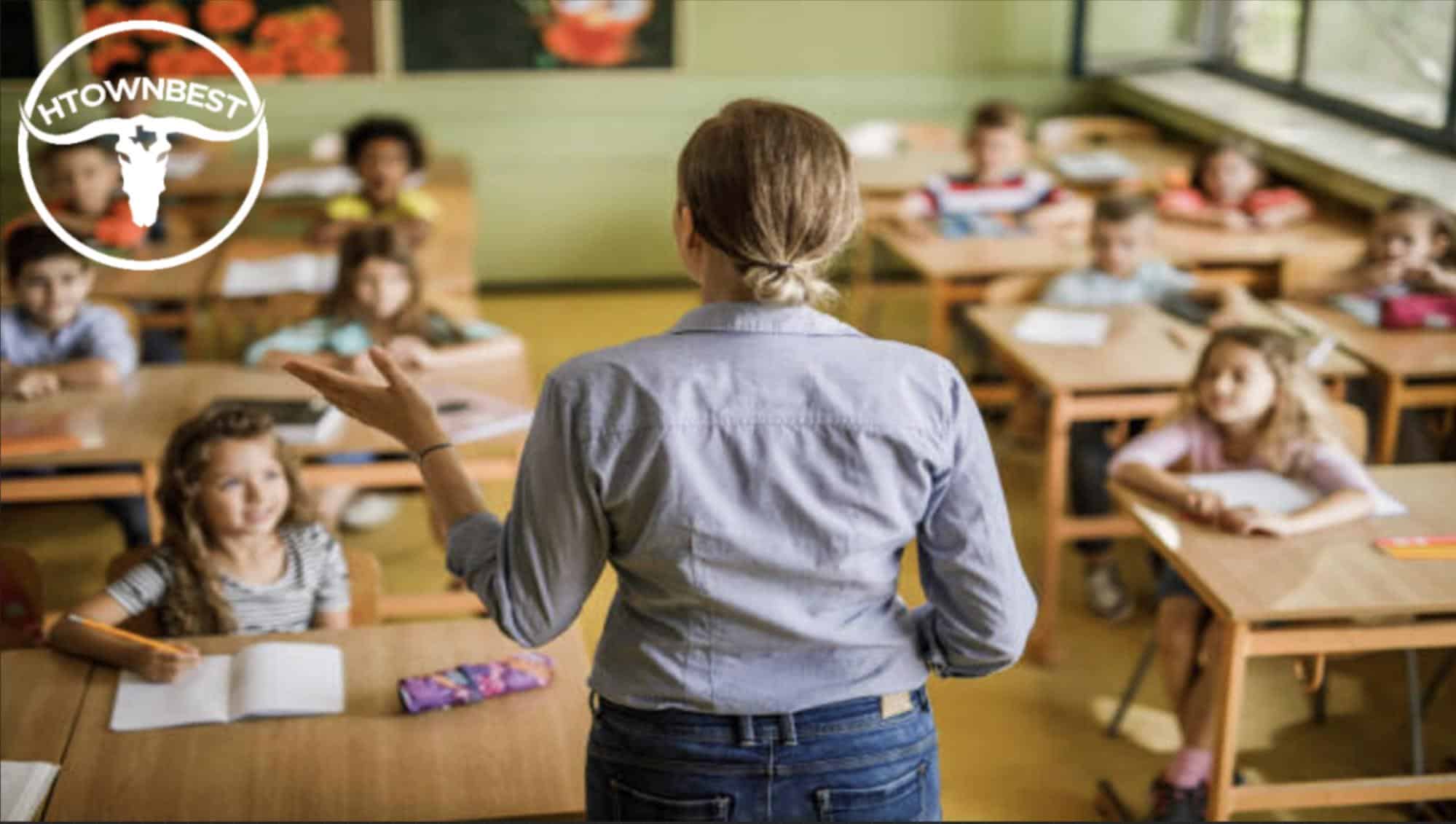 The 20 Best Elementary Schools in Houston
The best education starts from an early age, long before your child enters university. Fortunately for you, we've compiled a list of Houston's twenty best elementary schools to help here. 
All of the schools below are traditional elementary schools. (PK – 5 or PK – 4 students only) The most recent Texas STAAR test statistics for each school are also listed below for your reference in deciding which school is best for your child. 
1. West University Elementary School 
West University Elementary School is known for trying to raise community awareness of the importance of achieving a grand education. Aside from their communal approach to education, they're also known for a STEM-focused curriculum.
Test Scores
*All STAAR scores and statistics come from the Texas 2022 Accountability Reports 
2. Rummel Creek Elementary School 
Rummel Creek is another school with a reputation for having a strong sense of community and involvement. Regular parents and grandparents' visits are part of the school's volunteer program.
Test Scores
3. River Oaks Elementary School
River Oaks Elementary is home to students from a variety of cultural backgrounds. This may be due to their Gifted and Talented program, which allows students worldwide to attend their school.
Kind of like a foreign exchange program. But they are foremost known for being an International Baccalaureate school.
Test Scores
4. Frostwood Elementary School 
Frostwood Elementary is known for adapting its curriculum to involve families and raising higher education awareness in the community.
Test Scores
5. Roberts Elementary School 
The advanced, rigorous curriculum of Roberts Elementary that stimulates real-world situations is what many in the community recognize them for. Aside from being another IB school, Roberts Elementary draws awareness to fostering trustworthy student-teacher relationships.
Test Scores
6. Bush Elementary School 
Bush Elementary encourages positive parent-teacher relationships in the community using its PTO program. Additionally, their academic curricular programs support students in reaching their goals.
Test Scores
7. Wilchester Elementary School 
Wilchester Elementary is known for its flexible yet challenging curriculum that pushes students to succeed early in life. Through their PTO volunteer program, successful community members can help bring awareness to real-world issues and how to overcome them.
Test Scores
8. Oak Forest Elementary School 
Oak Forest Elementary is renowned for its child-centered instruction, academic excellence, respect, and community involvement. However, they are foremost known for stimulating classes that teach students scholarly behavior and complex thinking skills.
Test Scores
9. Valley Oaks Elementary School 
Valley Oaks Elementary is known for collaborating with families to help children become respectful, intelligent, and productive community members.
Test Scores
10. Kolter Elementary School 
Kolter Elementary School's reputation comes from its academic program that focuses on implementing early interventions for all levels of learning. Such programs they implement in their education are speech therapy and real-world life skills.
Test Scores
11. Field Elementary School 
Field Elementary may be a smaller elementary school. Still, they are recognized in the community for knowing each student by name. In addition, their programs for gifted and special-needs students are well-known among the parental community.
Test Scores
12. Memorial Drive Elementary School
Memorial Drive Elementary assists students in special education, at-risk, gifted/talented, and minority groups who make up the Pre-K to Grade 5 student body.
Test Scores
13. Bunker Hill Elementary School 
Bunker Hill Elementary is known amongst the community for helping students believe they are unique, resilient, valuable, and can succeed.
Test Scores
14. Kipp Unity Pri 
Kipp Unity Pri's focus on giving students equal opportunities to learn in an advanced yet balanced learning environment earns them a reputation in their local community.
Moreover, their PTO program brings in volunteers throughout the school year to help students develop social abilities.
Test Scores
15. Kipp Shine Prep 
Kipp Shine Prep's curriculum helps students become successful early on so they won't be confused when entering adulthood. Their curriculum uses real-world situations to stimulate critical thinking.
Test Scores
16. Travis Elementary School 
Travis Elementary is known for specializing in programs for special needs students. Their structured lesson plans are more manageable for students with learning disabilities to grasp and excel.
Travis Elementary also works with ESL students and students with dyslexia.
Test Scores
17. Birkes Elementary School 
Birkes Elementary is known for its advanced lesson plans for gifted students and its hands-on learning environment.
Test Scores
18. Twain Elementary School 
Twain Elementary is known amongst the community for working harmoniously with parents. They are also known for developing personalized lesson plans to help students successfully identify and reach their educational goals.
Test Scores
19. Kipp Sharp Prep
Kipp Sharp Prep is known for advocating an advanced curriculum for young minds. Their curriculum promotes preparation for university from an early age. 
Test Scores
20. Lovett Elementary School Fine Arts Magnet 
Lovett Elementary is known for its family-friendly atmosphere. Their community of teachers and staff is known for fostering an environment in which students can achieve their goals and believe in themselves.
Test Scores
All the schools listed above are top elementary schools in Houston with staff that strive to meet your children's needs and work together with you to make the best learning environment possible for your children.