The Top 4 Places for Apple Picking Near Houston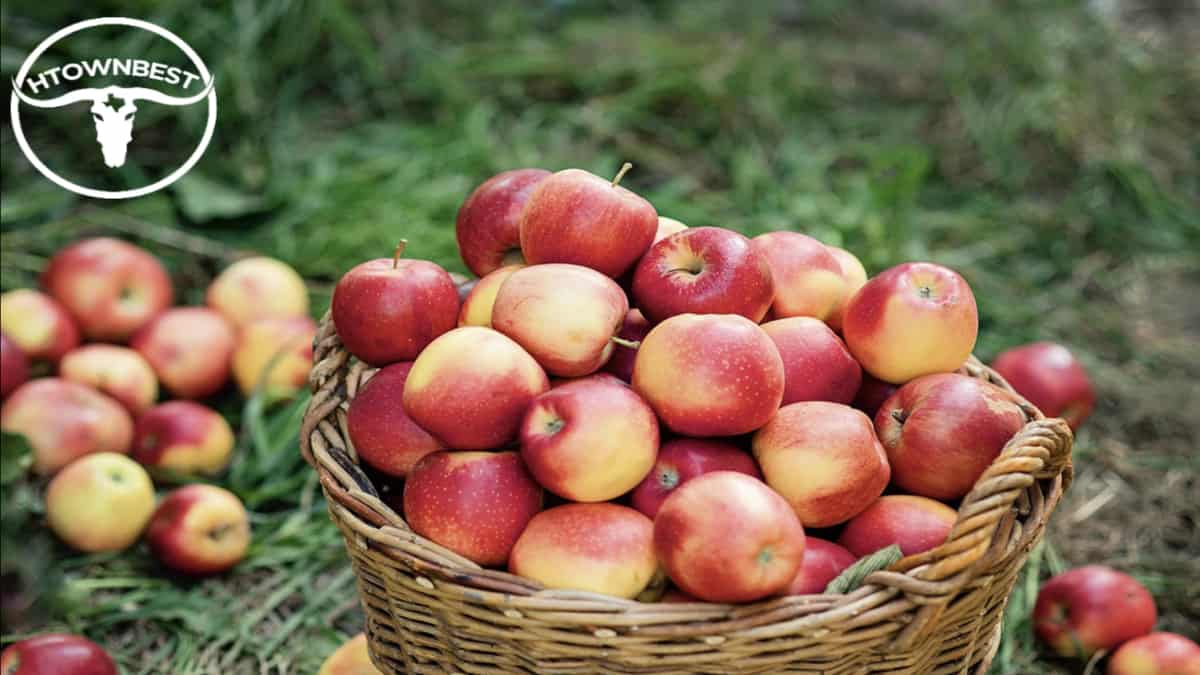 Fall is the season of cool breezes, cozy sweaters, and, most importantly, apple picking. From the colorful apple trees to the picturesque landscape, every aspect of apple picking makes for a great day out.
Now, while no apple orchards exist in Houston, there are a lot close by. After several weeks of going to various farms – and more apple pie than any human should really eat – we've put together this list of the best places for apple picking near Houston, with pro-tips for each one.
Atkinson Farms
Website: Atkinson Farms
Address: 3217 Spring Cypress Rd, Spring, TX 77388, United States
Phone: +1 832-381-8202
Hours:
Monday to Saturday – 10 AM to 6 PM
Sunday – 10 AM to 2 PM
Atkinson Farms is one of the oldest orchards in its area. This family-owned farm has been around for over a century, offering some of the best apples in town!
Plus, when apples are in season, they also offer freshly pressed cider and homemade pies made with their delicious apples.
Pro Tip:
Bring a picnic lunch and enjoy it under one of the shady trees in the orchard. We suggest grabbing some of their cider to go with what you packed!
Sonlight Orchard
Website: Sonlight Orchard
Address: 600 Austin St, Mason, TX 76856, United States
Phone: +1 325-347-1808
Sonlight Orchard has a variety of antique and heirloom apple trees, which are difficult to find in other orchards. Whether you've got a hankering for a sweet and juicy Golden Delicious, or you prefer the tartness of Granny Smiths, there's something here for everyone.
The Red Delicious are always popular, but if you're looking for a unique flavor, try the Honey Crisp apples – they've got a sweet-tart flavor that you just may like.
And we can't forget about the Winesaps! These small apples have a firm texture and sharp, tart taste that is unbeatable.
Pro Tip:
Apart from apple picking, they offer a guided tour of their orchard, perfect for anyone looking to learn about farming. So we suggest booking a guided tour in advance to have a more personalized experience of Sonlight Orchard.
Neal's Berry Farms
Website: Neal's Berry Farms
Address: 21104 Binford Rd, Waller, TX 77484, United States
Phone: +1 346-412-5844
Neal's Berry Farm is a family-owned business that has been around for over 30 years. With over 30 varieties of apples to choose from, you're sure to find the perfect apple for your pies, applesauce, or simple snacking.
Pro Tip:
Their apple butter is a must-try. It's a unique blend of sweet and savory, perfect for any fall recipe.
Apple Valley Orchard
Address: 12340 TX-16, Llano, TX 78643, United States
Phone: +1 325-247-3979
Apple Valley Orchard has over 5,000 apple trees with various apples to choose from. They also offer wagon rides, a playground for kids, and a picnic area with a scenic view of the farm.
Pro Tip:
Pick up a bag of freshly popped popcorn (so good!) from their farm store and enjoy it while lounging in the picnic area.