Gallagher Club — What Is It?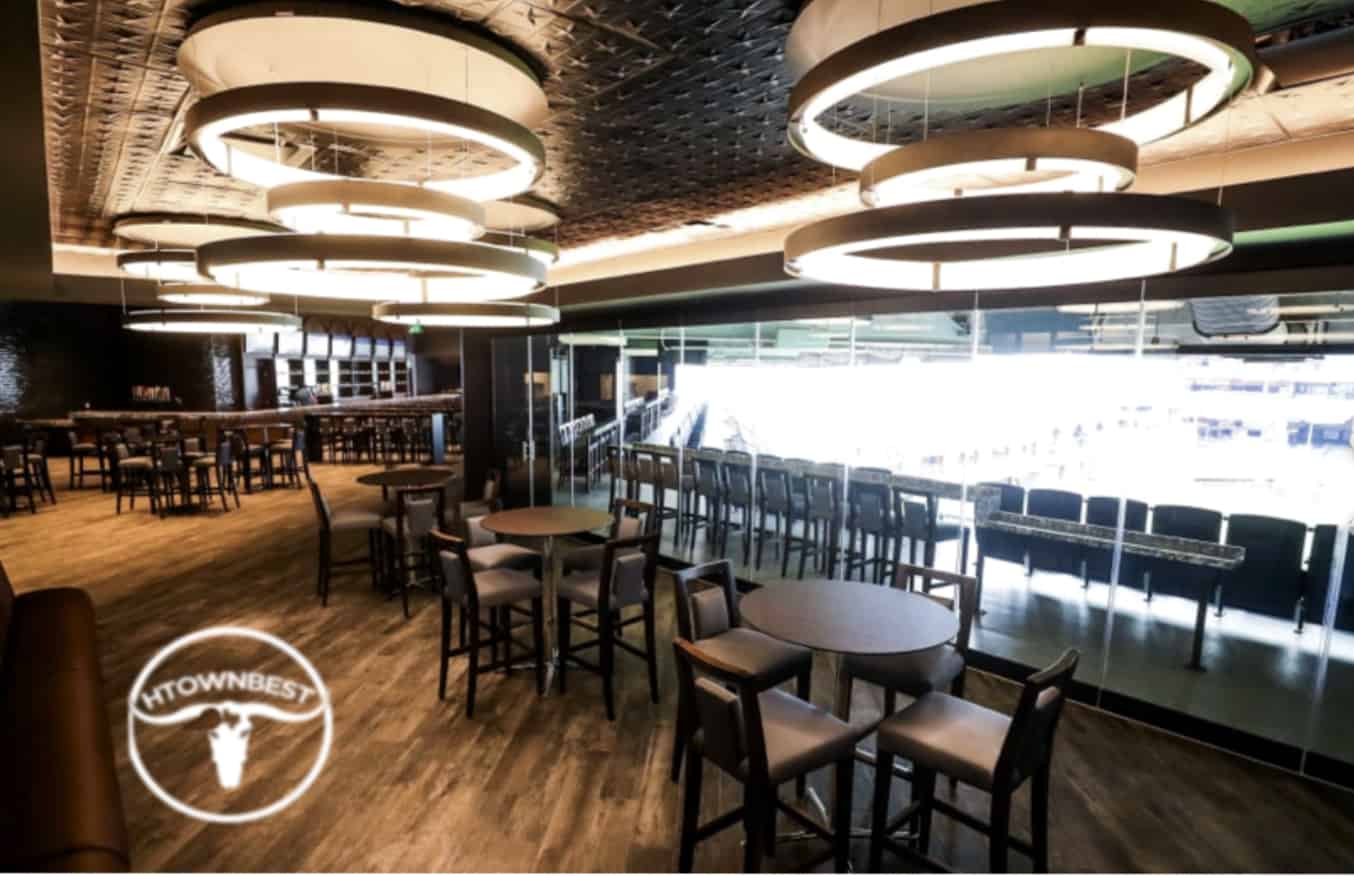 Minute Maid Park has a reputation among baseball fans for being the home of the Houston Astros. Tickets for Houston Astros games usually sell out quickly like tacos at a taco truck. 
Astro tickets are selling out even faster now that Minute Maid Park has introduced its newest addition, the Gallagher Club.
Hold off on reaching for your wallets just yet, though: let's first find out what Gallagher Club is.
What is the Gallagher Club at Minute Maid Park?
The Gallagher Club is the newest luxurious event space offered at Minute Maid Park. It offers exclusive membership to anyone with an existing Astros season game ticket for an additional fee of $80.
Inside Gallagher Club
Walking into Gallagher Club is like walking into a luxurious day spa but for sports fans instead. Unfortunately, there are no massage chairs.
There is, however, a comfortable and relaxing lounge where clients can sit back and ease their stress away.
The lounge area is supposed to make customers feel luxurious, unlike waiting for a dentist appointment. There's a backdrop of the ballpark for members to enjoy to add to the luxury.
So, no need to hire a videographer to get close-up views of the game because the suite-level seating at Gallagher Club gives members jaw-dropping views of the playing field.
Amenities
What does Gallagher Club offer its members? While there is no live catering, members can access the kitchen display for gourmet meals. 
Well, gourmet for a baseball game, not an upscale steak house.
Of course, you can't enjoy luxury without having a bar available. Yes, it's fully stocked with tons of game-day snacks and beverages!
(Don't worry. We won't tell your nutritionist if you get a bag of salted peanuts or two.)
Additionally, the Gallagher Club lounge contains 15 wide-screen HD TVs for guests to watch the game if they cannot see from the playing field.
Gallagher Club Premium Season Tickets
When purchasing a Gallagher Club membership, guests have the option of buying premium full-season tickets. The catch is that they're limited—once the tickets are gone, they are gone until the following season.
Amenities
If you're one of the lucky fans who's snagged a premium full-season ticket, then here are some of the things for you to enjoy:
Luxurious seating (yes, tons of leg room)
In-seat wait-service
Full access to the Gallagher Club membership amenities
FAQs
Do they still offer the Gallagher Club after party?
Unfortunately, the Gallagher Club after party is no longer happening after Astro games at this time.
Members of the Gallagher Club can still enjoy unlimited food, beverages, and amenities throughout the game.
Does Gallagher Club offer free alcohol?
No. All alcoholic beverages are available for an extra fee. There is no limit to how much you can purchase, though!
Is there a dress code for Gallagher Club members?
There is no formal dress code for members of Gallagher Club to follow. Come dressed in your favorite comfortable game day attire.